INTRODUCING AVAILABLE SYNC®476
This available unique, customer-driven technology combines conversational voice recognition, cloud-based connectivity, Lincoln Enhance Software update112 capabilities and so much more to bring you a seamless and personalized driving experience. And with the effortless integration of your smartphone, virtually everything's in sync.
...less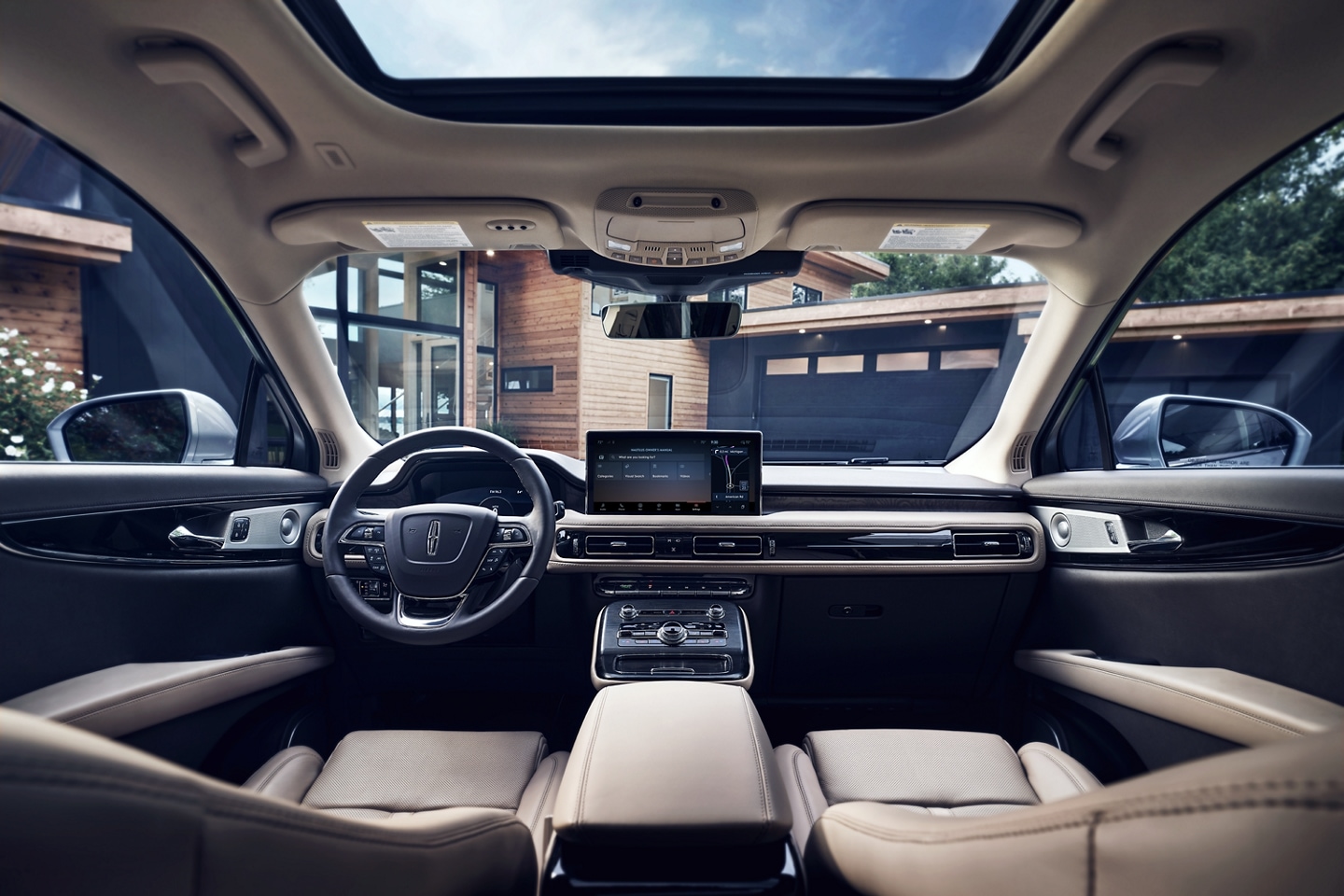 CONVERSATIONAL VOICE CONTROL
Cloud-based connectivity and conversational language understanding can help facilitate more than just a quick route. They can also help keep you in touch with the people close to you, giving you the ability to send texts with your voice. The software responds to your natural speech, letting you interact with your connected technology while you remain confidently in control of your vehicle.76
...less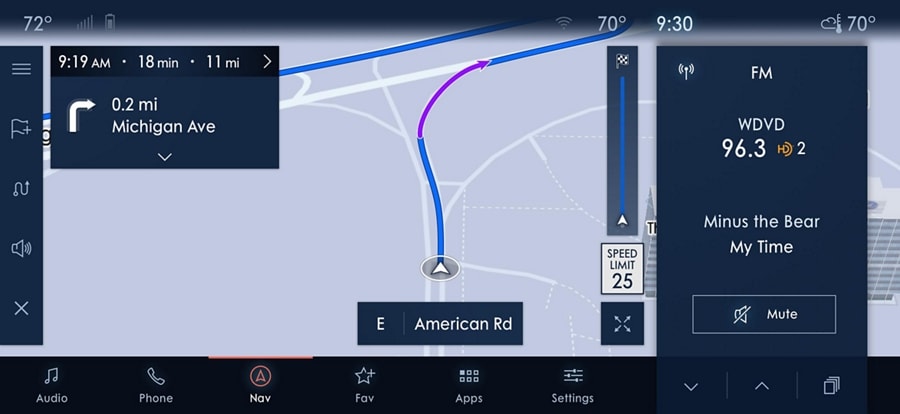 CLOUD-CONNECTED NAVIGATION
SYNC 476  Technology with available cloud-connected navigation can help keep you informed about the latest weather, traffic, construction zones, parking availability and even plug-in info (for electric vehicles) Lincoln offers an optional Connected Built-In Navigation134  system with three years of complimentary service.
...less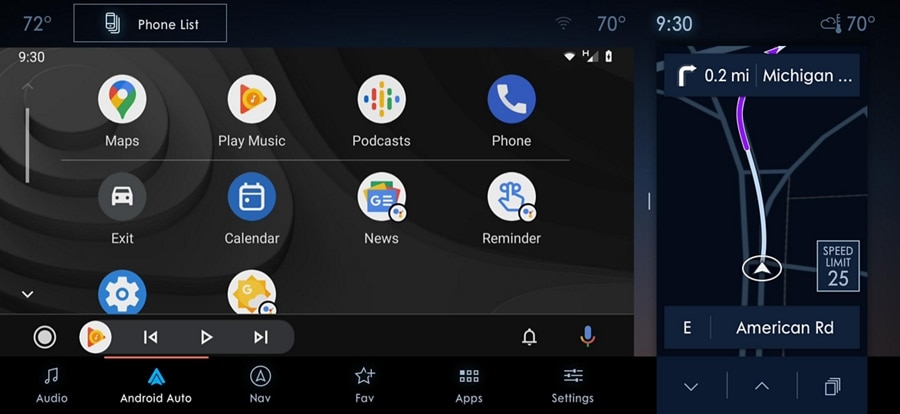 AVAILABLE WIRELESS PHONE CONNECTION
Take your digital life on the road with cordless control of your vehicle's functions. Access features through the centre touchscreen or simply with the sound of your voice. And with Apple CarPlay®111  and Android Auto™110  compatibility, you can wirelessly connect to your mobile app screens from your center screen display.
...less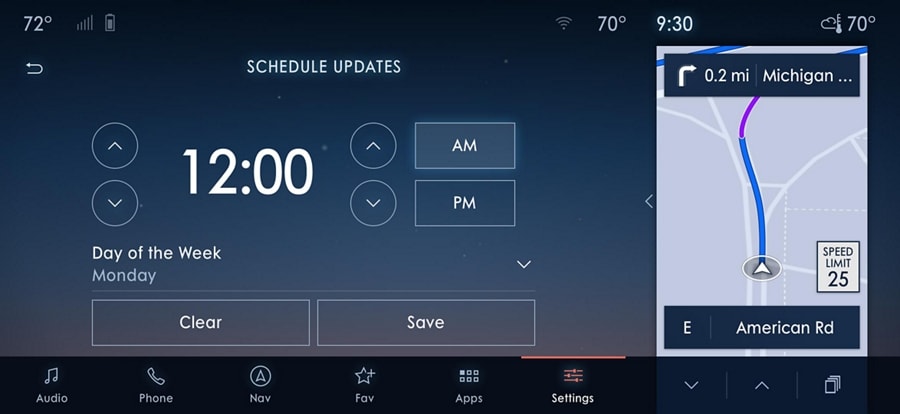 LINCOLN ENHANCE SOFTWARE UPDATES112
As technology evolves, SYNC and your vehicle will evolve with it. In 2021, Lincoln will begin offering available advanced Lincoln Enhance Software Update capabilities for wireless upgrades with little-to-no action on your part.112  These updates can help strengthen the ownership experience and may help reduce the need for repair trips. Many updates will be virtually invisible to you, while others can be scheduled to take place when you find it most convenient.
...less
How is SYNC 4 different from SYNC 3?
Can I update SYNC 3 to SYNC 4?
Do I need a subscription for cloud connection?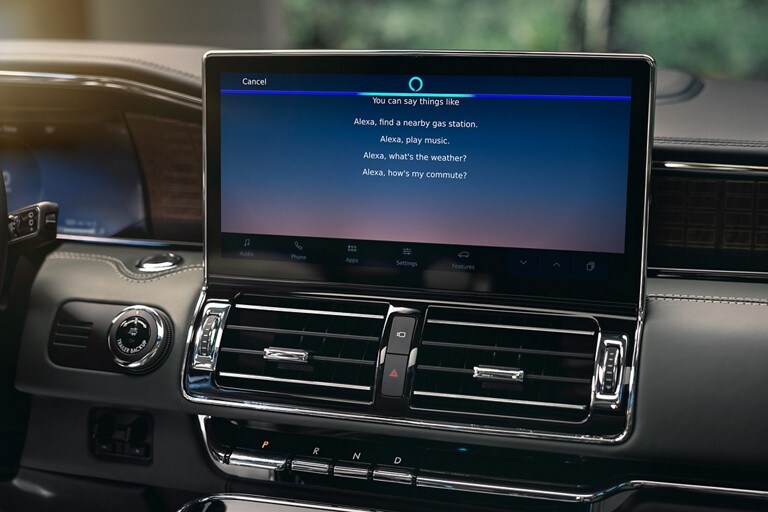 Take Amazon Alexa Built-In for a Ride
Experience a seamless transition from your home to your vehicle with Amazon Alexa Built-In156. Available in a range of Lincoln vehicles, you'll have complimentary access to Amazon Alexa features for three years. From your favourite playlists and podcasts to directions, shopping, and more, everything you love about Amazon Alexa is just a voice command away in your vehicle.
...less