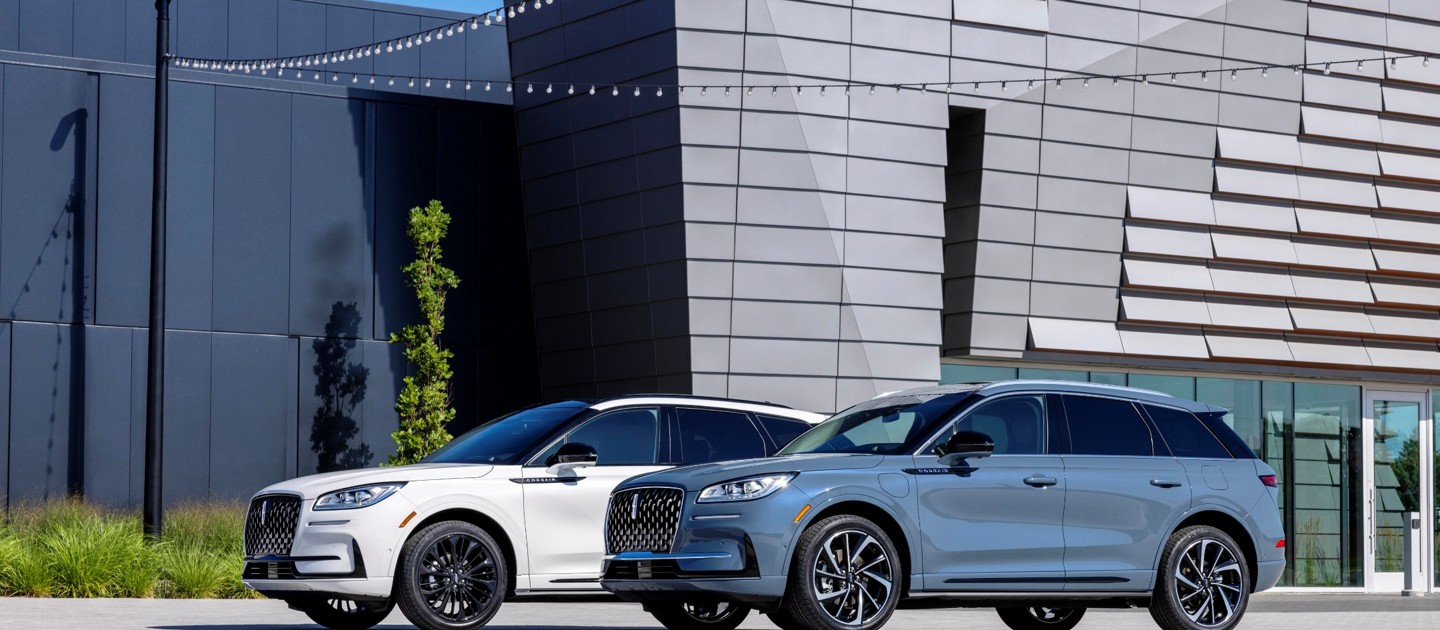 Lincoln Hybrid Electric Vehicles
CHOOSE YOUR PLUG-IN HYBRID LINCOLN
AVIATOR
This plug-in hybrid combines a twin-turbocharged 3.0L V6 Gas Engine with an Electric Powertrain to deliver luxurious performance and driver confidence.
...less
CORSAIR

Experience power without compromise from a 2.5L Grand Touring SUV Plug-in Hybrid engine, electric all-wheel drive and six unique Lincoln Drive Modes.
...less
Find Nearby Public EV Charging Stations
Search for nearby public EV chargers. Try the interactive map below to preview your route.
...less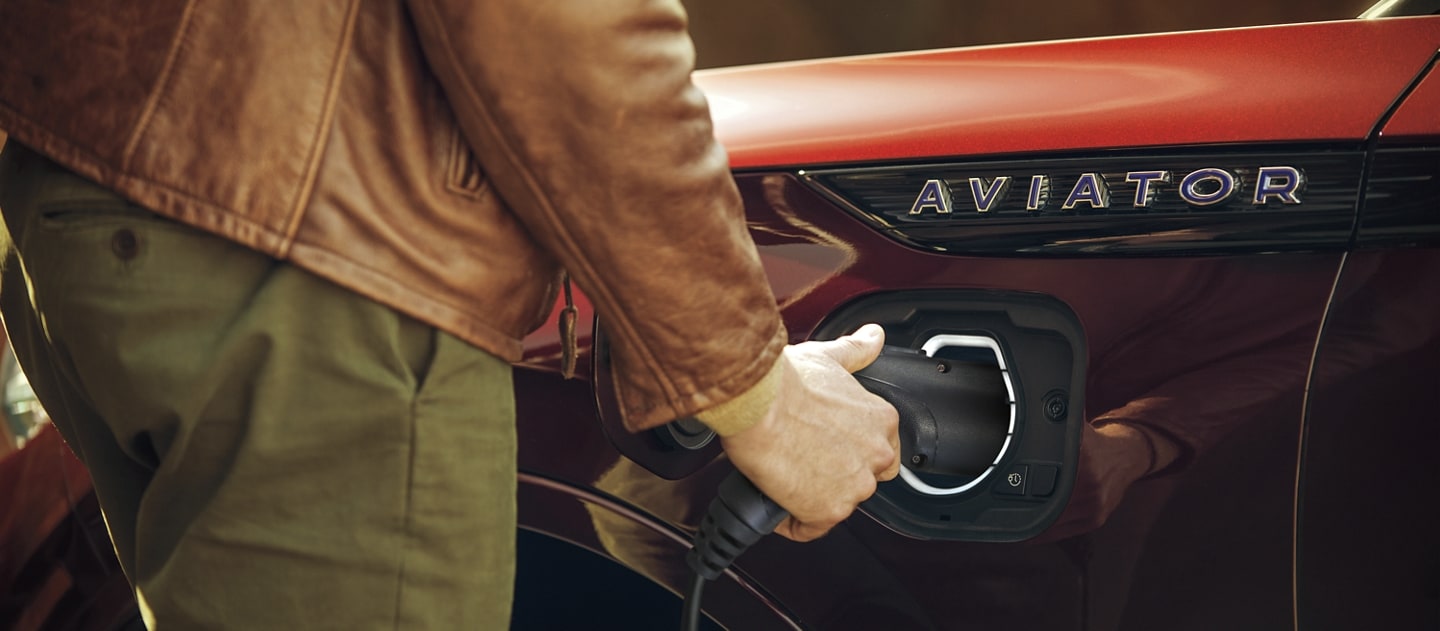 Lincoln plug-in hybrid electric vehicles (PHEVs) come with a dual-voltage cord capable of charging at 120V or 240V.*
 
...more
*Range and Charge time based on manufacturer computer engineering simulations and EnerGuide-estimated range calculation methodology. The charging rate decreases as battery reaches full capacity. Your results may vary based on peak charging times and battery state of charge. Actual vehicle range varies with conditions such as external elements, driving behaviours, vehicle maintenance, lithium-ion battery age and state of health.
...less
PHEV GALLERY
PHEV GALLERY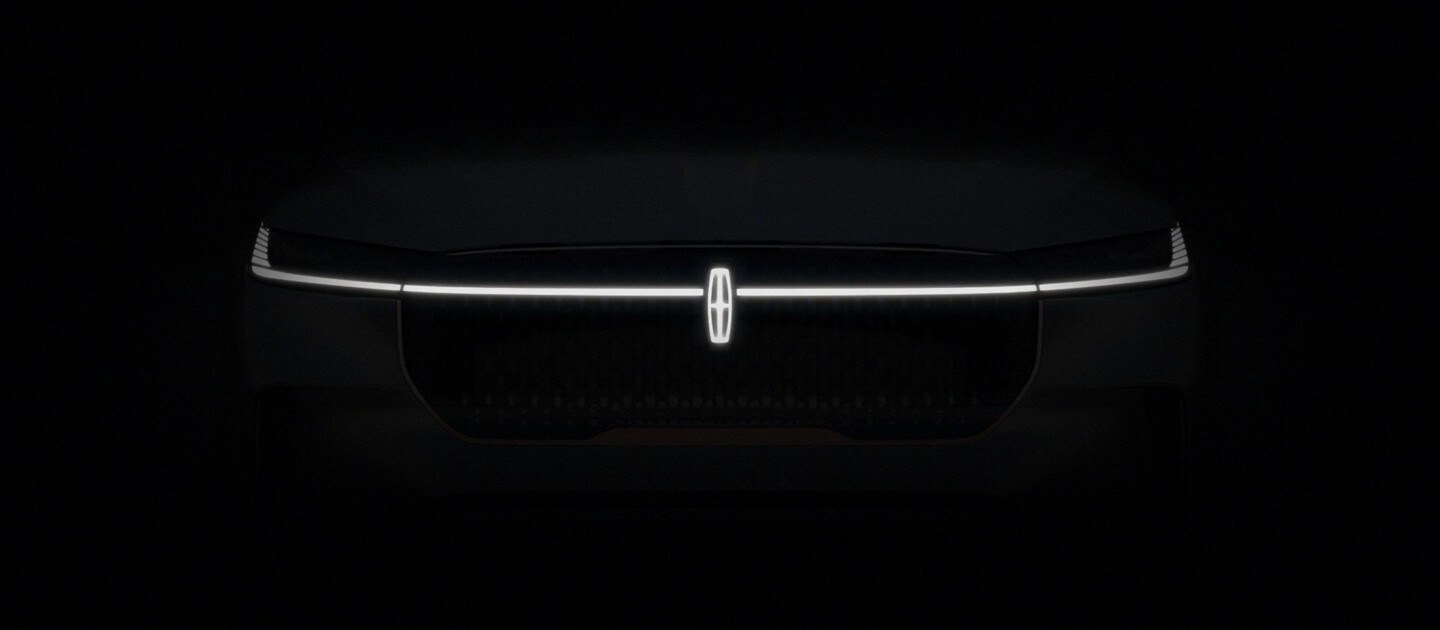 Our first ever fully electric vehicle debuts next year.
It's just the start of our commitment to a fully electrified lineup by the end of the decade.
In addition to even more connected features and services.