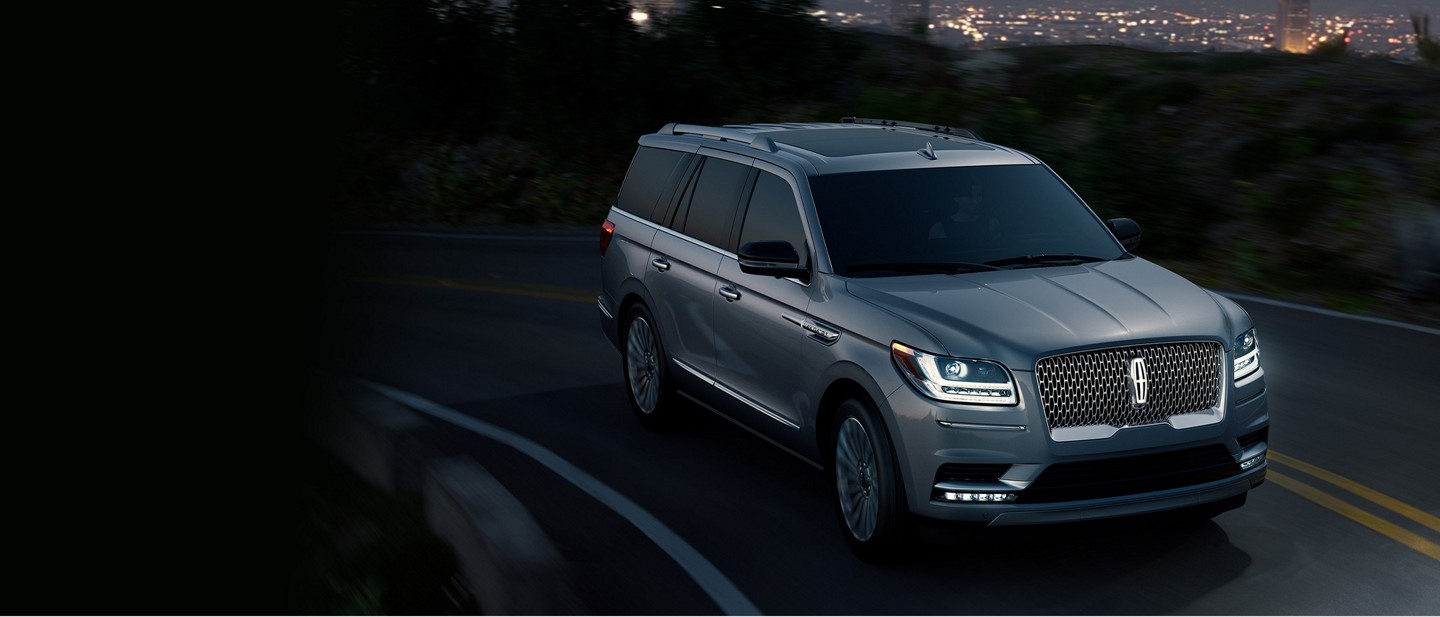 LINCOLN CO-PILOT360™
Whether they're helping to keep you confident, aware or at ease, the driver assist technologies in your Lincoln are all aimed at one thing: a better journey.
A suite of our 5 most popular Driver Assist Technologies.
Available on select 2019 and all 2020 model year vehicles.*
See the benefits of each below:
...less
*Features availability varies by vehicle.

EXPLORE OUR 2020 VEHICLES THAT OFFER LINCOLN CO-PILOT360™
Lincoln's Suite of Driver Assist Features*
It's hard to know exactly what any given journey will bring, but Lincoln Driver Assist technology helps you handle what may come.
...less
*Features available on select Lincoln vehicles
SEEING YOUR JOURNEY THROUGH
No matter where you take it, your vehicle's technology works constantly to keep your drive as smooth and enjoyable as possible.
...less
Can help you stay on course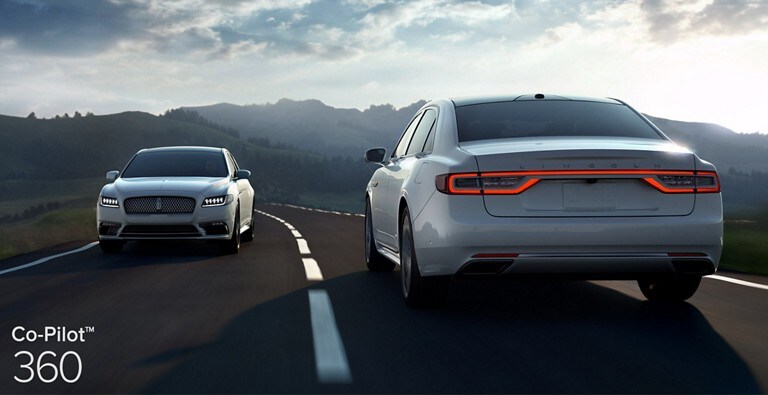 LANE KEEPING SYSTEM10,138 
A system that can alert and assist in helping you stay on course. A specially mounted camera monitors road lane markings to detect unintentional lane drifting, alerting you and even assisting with increased steering torque to help get you back on track.10,138 
...less
Assistance in looking ahead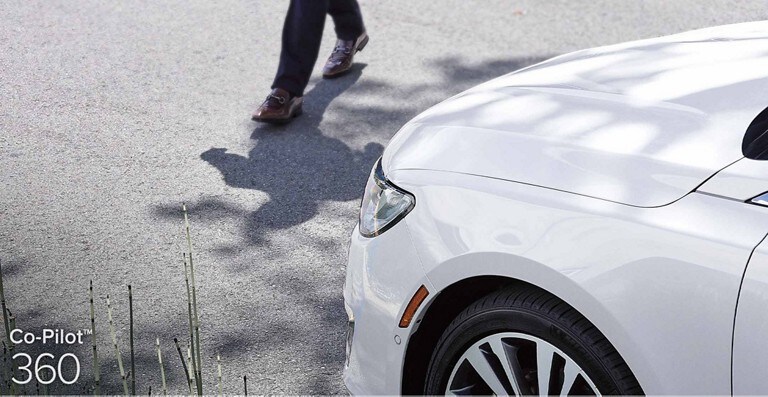 PRE-COLLISION ASSIST WITH AUTOMATIC EMERGENCY BRAKING118
Can help you potentially avoid or lessen the severity of traffic accidents. Using radar technology to scan the roadway ahead for vehicles or pedestrians, the system can provide a collision warning and automatically apply the brakes if you're unable to take corrective action.118
...less
Monitors your blind spots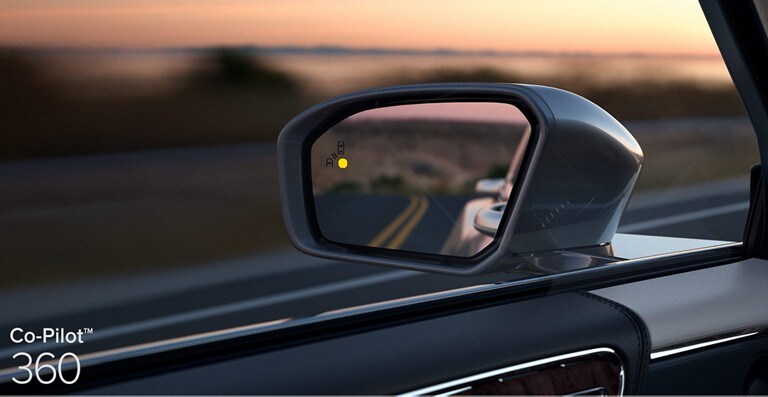 BLIND SPOT DETECTION WITH CROSS-TRAFFIC ALERT10
Helps warn you of vehicles you might otherwise miss. Blind Spot Detection can identify and alert you to the vehicles it detects entering your blind spots while Cross-Traffic Alert can detect traffic approaching from either side as you're backing out.10
...less
 Fast responder in emergencies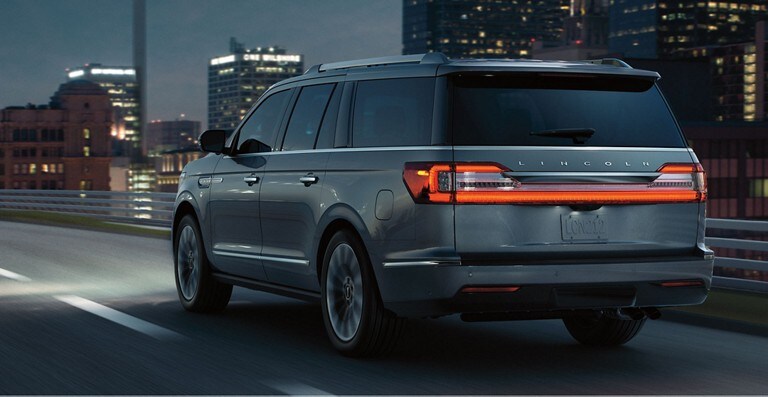 POST-COLLISION BRAKING10
Should an accident ever occur, your vehicle can slow itself down to lessen a potential secondary impact—an effort to minimize frontal damage if you're unable to.10
...less
DRIVING EASE
These technologies work hard to ensure that driving your Lincoln is something you look forward to.
...less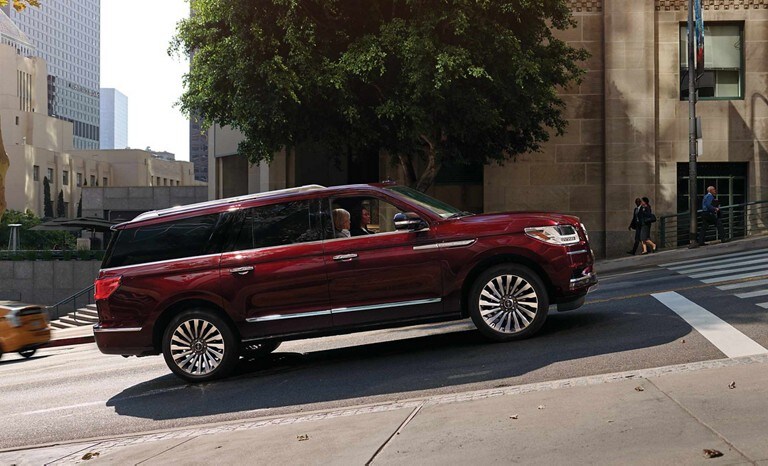 Gives your foot a rest
AUTO HOLD10
Helps make driving in bumper-to-bumper traffic more pleasant. When engaged, anti-lock braking system in your Lincoln allows you to remove your foot from the brake pedal without the worry of your vehicle moving—even on hills.10
...less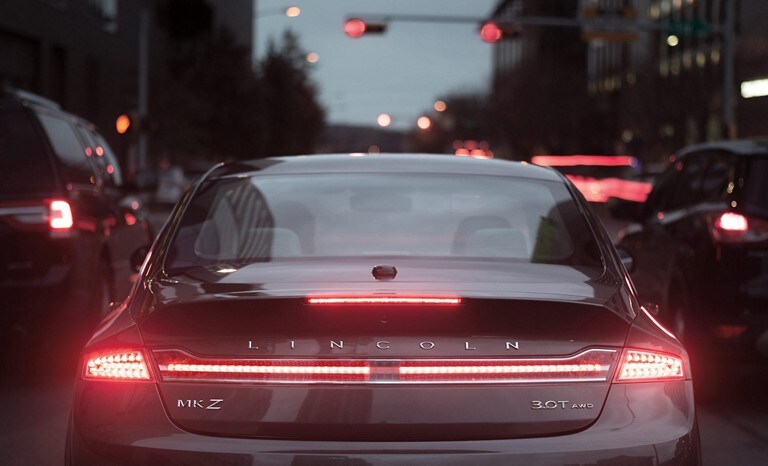 Take traffic in stride
ADAPTIVE CRUISE CONTROL WITH STOP & GO10
Keeps traffic as relaxing as possible. Adaptive Cruise Control with Stop & Go10 lets you set the speed* and distance you'd like your vehicle to maintain. In heavy traffic, the system can break and accelerate when your red routes begin to turn green. Also, Adaptive Cruise Control is available with Forward Collision Warning and Brake Support.10
...less

*If the stop is longer than 3 seconds, driver must tap accelerator pedal or push resume button to confirm that they want the vehicle to start moving again.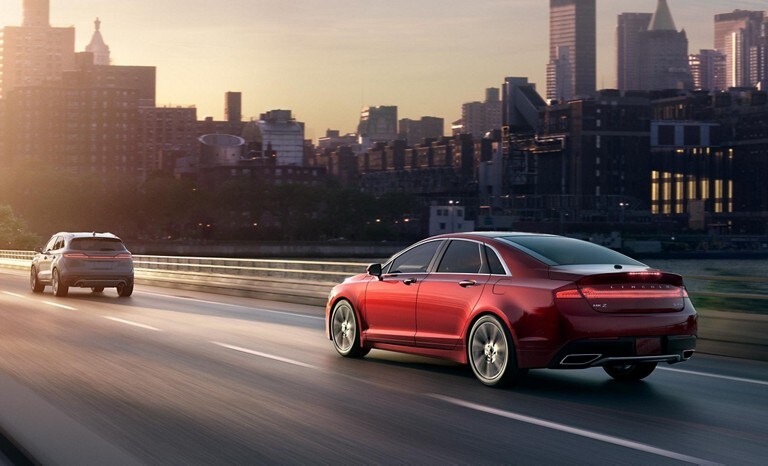 Keeps your distance for you
DISTANCE ALERT/INDICATION10
Helps you worry less behind the wheel. Set the space you'd like to maintain between your vehicle and the one in front of you. Should you ever move too close, your Lincoln will alert you to back off a bit. 
...less
HELPING YOU TO AVOID OBSTACLES
Your vehicle may have these available features that can alert you when it detects something you don't.
...less
Steer around potential collisions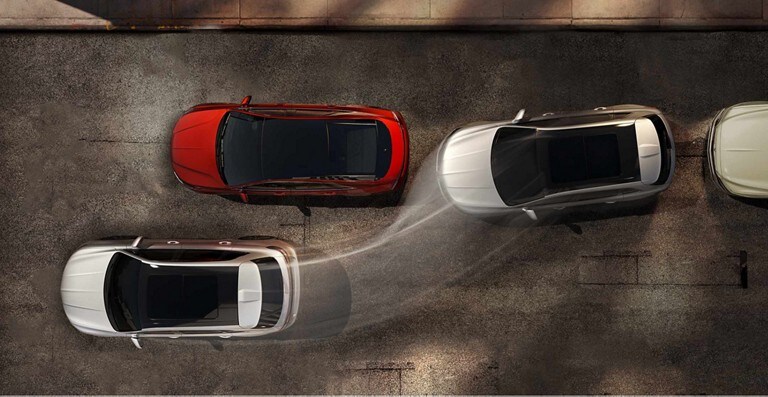 EVASIVE STEERING ASSIST10,138
Cameras and sensors work in tandem to help keep your reflexes sharp. If your Lincoln detects a frontal collision is imminent, it can brake for you and helps you to steer around the vehicle when braking alone won't do the trick.10,138 
...less
Obstacles observed in parking situations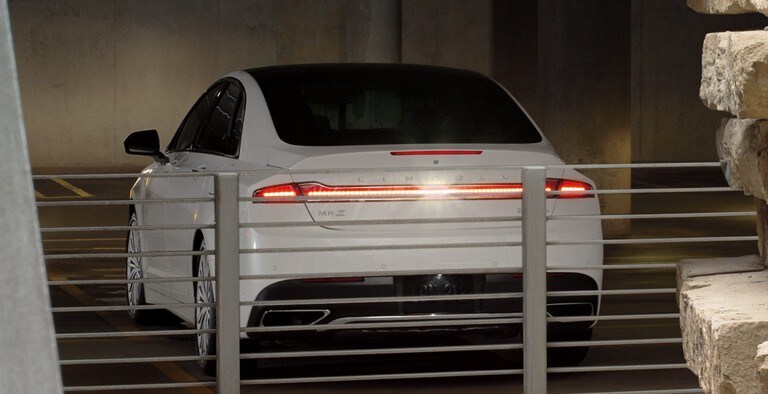 FORWARD & REVERSE SENSING SYSTEMS10
Can alert you to things you may have missed as you manoeuvre into or out of a parking spot. Sensors in the front and rear bumpers can detect objects within six feet of your vehicle and sound a chime to help you avoid a collision.
...less
LIGHTING THE WAY
Your Lincoln may be able to interact with the environment around it to make sure there's a light on when you need it.
...less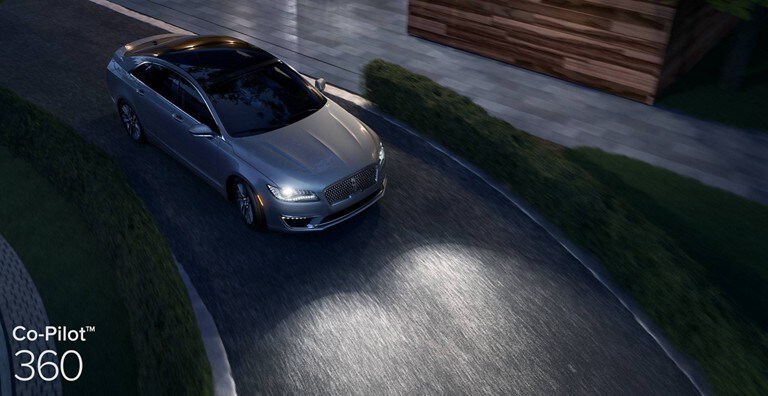 AUTO HIGH BEAM HEADLAMPS10
Continuously scans the night road and other vehicles to automatically provide brighter light when appropriate. Functions even in fog and rain to give you a better view if something lies ahead.
...less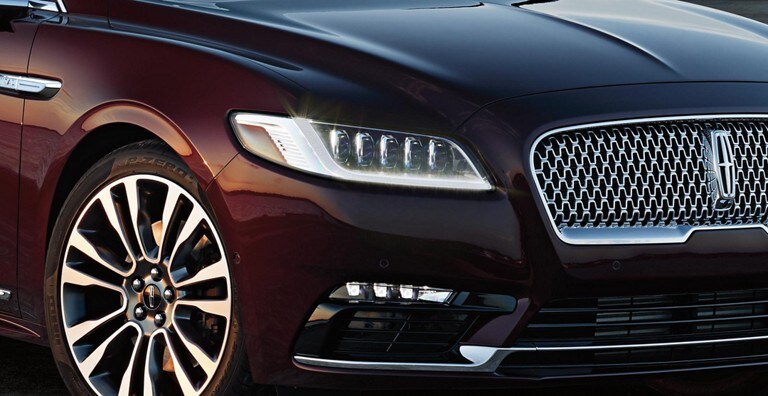 ADAPTIVE HEADLAMPS
Adaptive Headlamps increase visibility and confidence in low-light situations. They're able to cast light around corners or over hills to illuminate any surprises along the way home. 
...less
A HELPING HAND
An intricate series of available sensors and cameras to help simplify your driving experience.
...less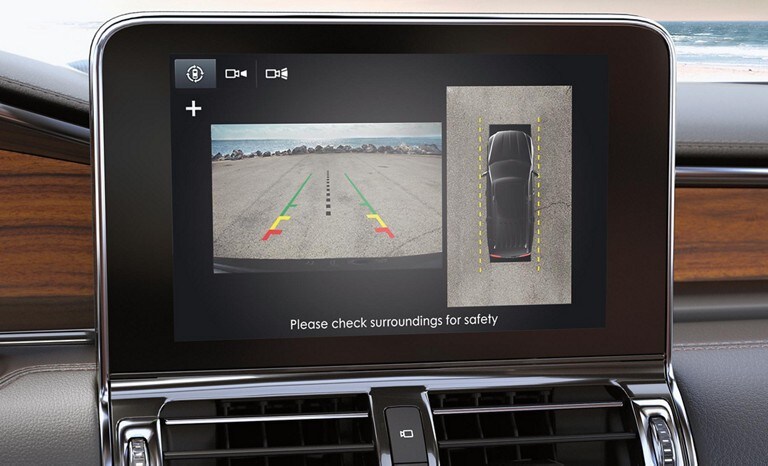 A Good Look Around
360-DEGREE CAMERA10
Gives you another perspective of your surroundings. A series of built-in cameras provide a bird's-eye view of your vehicle, allowing you to manoeuvre with confidence when it's time to get going.10
...less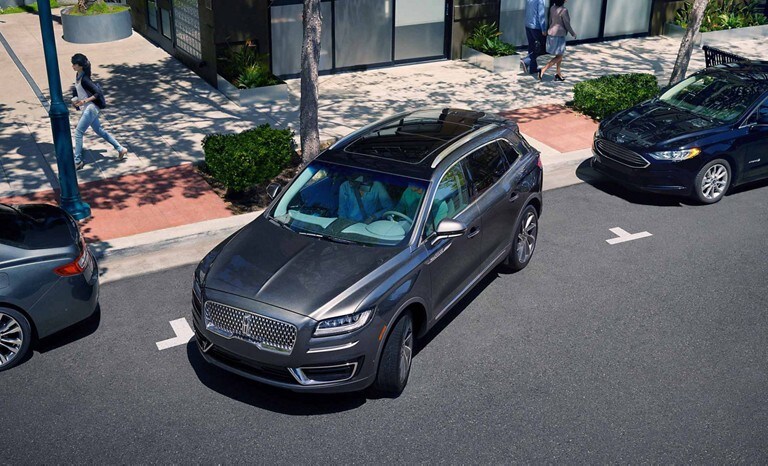 Simplifies Parking
ACTIVE PARK ASSIST & ENHANCED ACTIVE PARK ASSIST9
Can help make parking situations less stressful. Active Park Assist guides you into tricky parallel parking spots with confidence. Enhanced Active Park assist can aid with reverse parking in perpendicular spaces as well—if an object gets too close to the vehicle, forward and side-sensing chime alerts will warn you.9
...less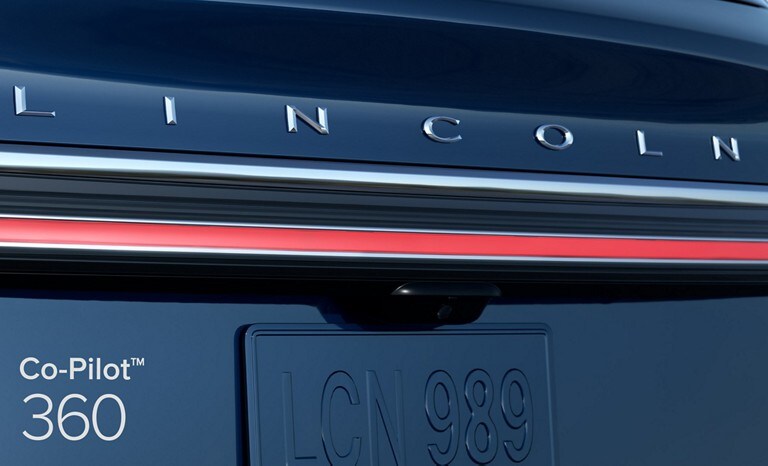 Looks Behind You
REAR VIEW CAMERA10
Takes the guesswork out of knowing what's behind you. The rear view camera transmits an image to your centre screen with helpful guidelines and audio cues so you can back into any spot confidently. The Nautilus Rear View Camera is self-washing.10
...less
WEATHER CONDITIONS
These technologies in your Lincoln can help it adapt when Mother Nature isn't cooperating. 
...less
High visibility—in varying types of weather
RAIN SENSING WIPERS7,10 
Keep your outlook clear. Your Lincoln's rain-sensing wipers activate as soon as they detect moisture on the windshield. Once activated, they adjust their speed to match the intensity of the rainfall.7,10 
...less
Helps keep you on firm ground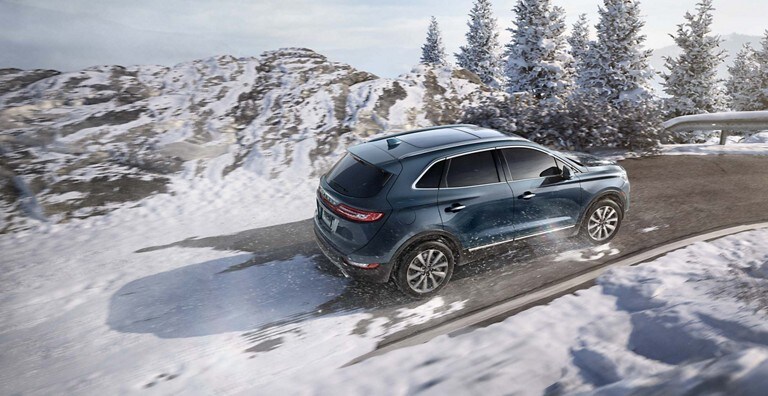 ADVANCETRAC® WITH ELECTRONIC STABILITY CONTROL® AND ROLL STABILITY CONTROL™19
Helps you maintain control when road conditions become unfavourable. If your vehicle senses a loss of traction or a roll motion during corning, your Lincoln can trigger automatically brake and adjust throttle in adverse conditions such as ice, gravel or rain.19
...less