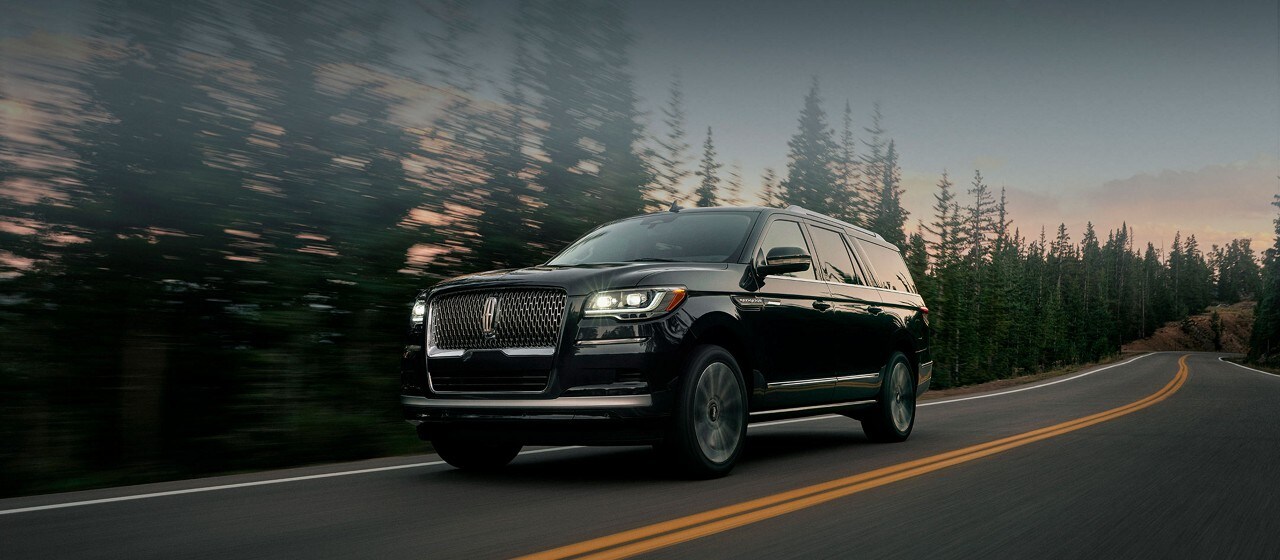 Lincoln Co-Pilot360™ 2.0 Drive

The 2023 Navigator elevates life on the road with effortless technology. Standard Lincoln Co-Pilot360™ 2.0 Drive comes with ActiveGlide™173 technology that allows you to operate your Navigator hands-free, while keeping your eyes on the road. This feature is compatible on prequalified sections of divided highways called Hands-Free Blue Zones that make up more than 200,000 km of North American roads. ...less

Lincoln Navigator Back Label Model Shown. U.S. Model. Not Available in Canada

Lincoln Co-Pilot360™ 2.0 & 2.0 Vision

Lincoln Co-Pilot360™ 2.0 and 2.0 Vision are standard on all models and come with a host of features, including Intelligent Adaptive Cruise Control and Evasive Steering Assist.10 Additionally, the 360-Degree Camera10 gives you a bird's-eye view of your surroundings. A host of cameras that surround the Navigator SUV provide a variety of perspectives that are stitched together to create a seamless display — giving you clarity and peace of mind. ...less
PERSONAL PROFILES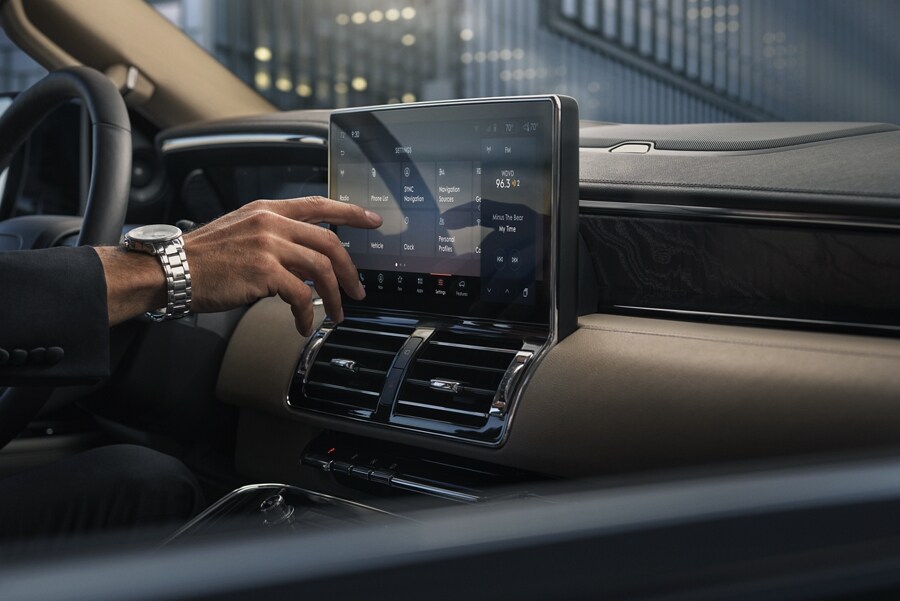 Adjusting to your preferences upon your arrival. With Personal Profiles, up to three key fobs can be programmed to instruct your Lincoln Navigator SUV to adjust a number of features, even as you approach, that have been specifically set for different drivers. Profiles can also be accessed and initiated through the SYNC® 476 home screen. You can preset a variety of settings that adjust as soon as you approach and enter the vehicle, including audio, climate, displays, driver-assist features, mirrors, pedals and seats.
...less
PHONE AS A KEY83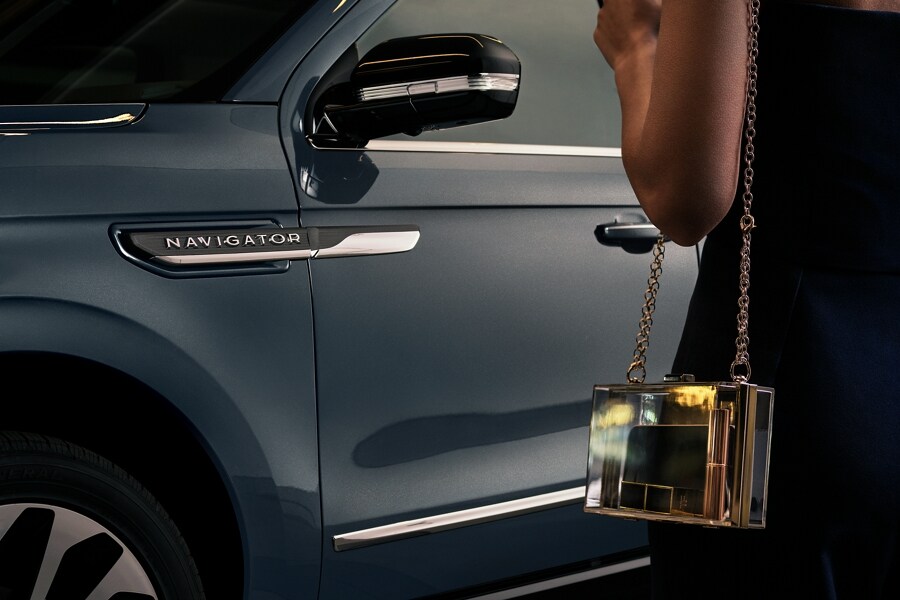 Because Lincoln designs technology around humanity, now you never have to worry about losing or finding your keys. Through the Lincoln Way®App,92 you can program your smartphone to act as the key to your Lincoln Navigator SUV. Via a Bluetooth®3 connection, your phone will grant you entry into the Lincoln Navigator, allow you to start it and drive away. And should your phone die or get misplaced, a backup start passcode allows you to simply enter an access PIN to enter and start your engine.
...less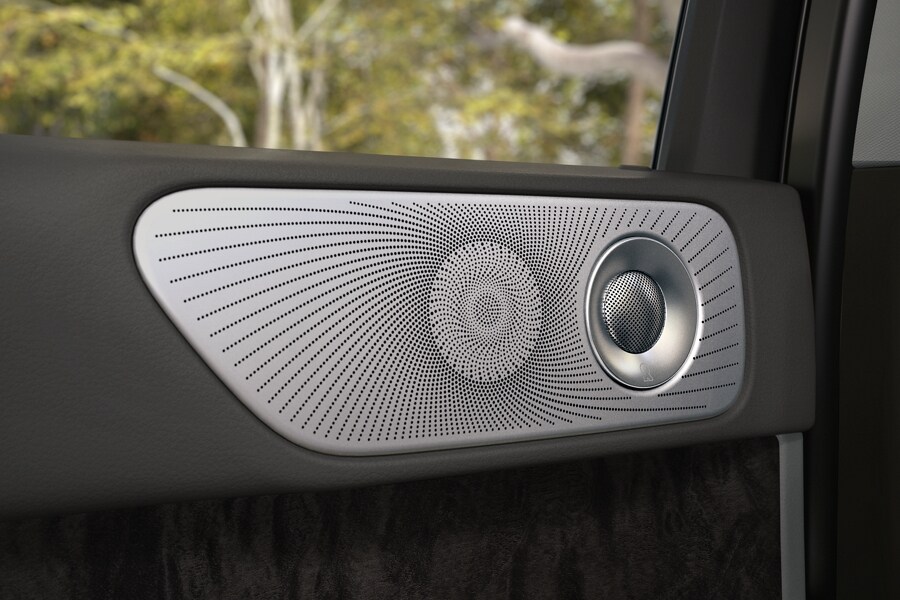 Revel®86 Ultima 3D Audio System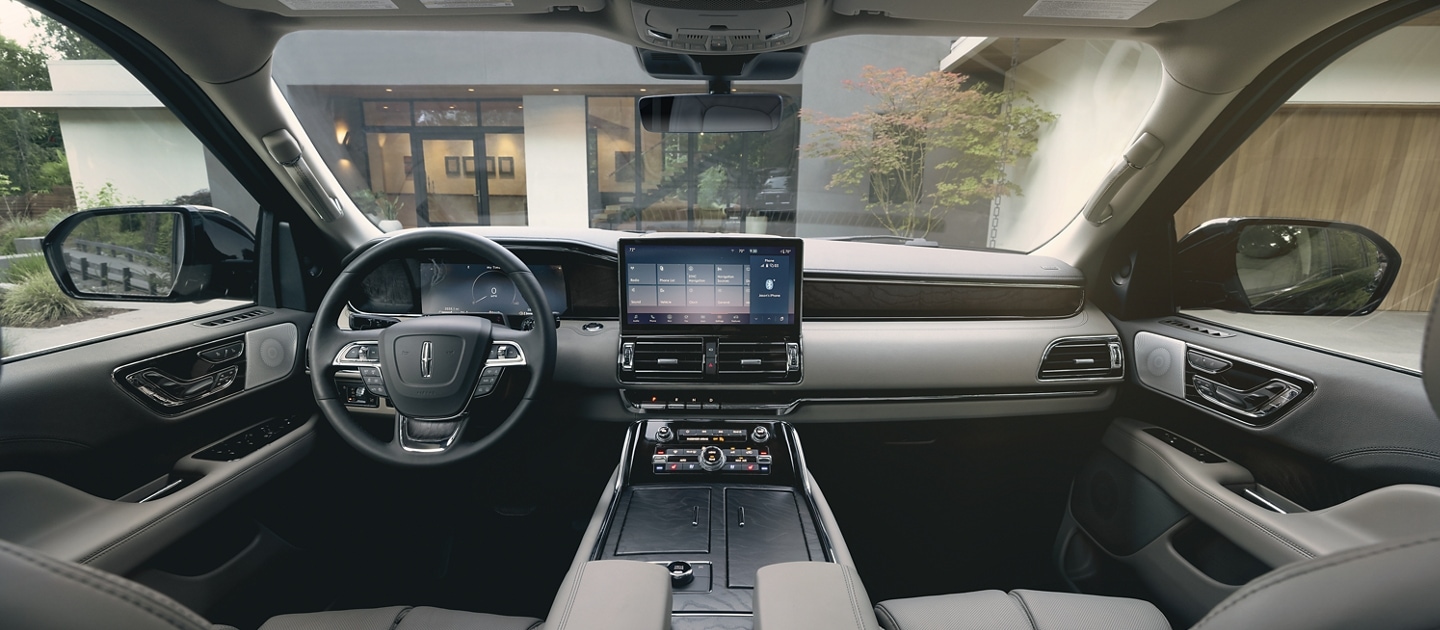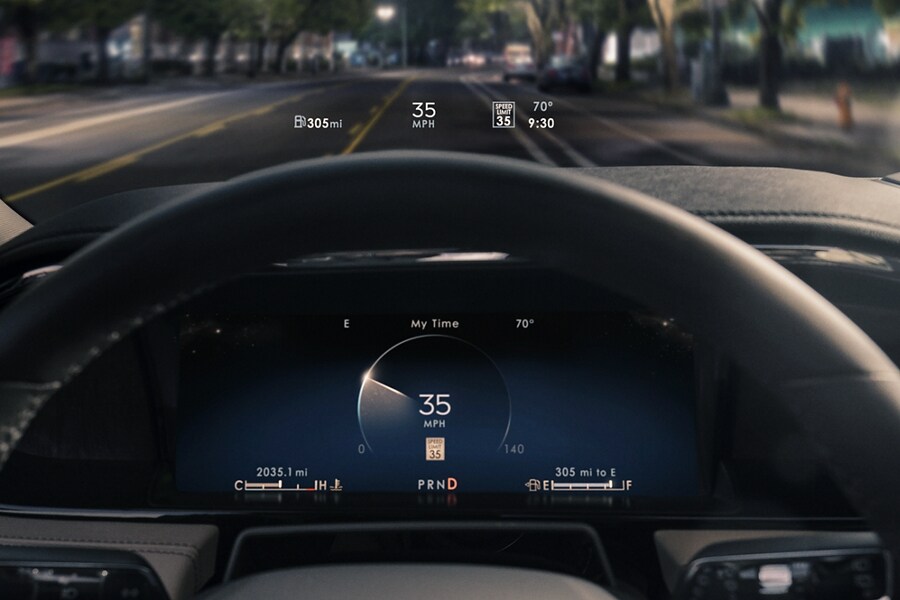 Head-Up Display12
The Head-Up Display12 helps to prove that what lies ahead is just as important as what is happening now. The system helps to create a custom driving experience by letting drivers choose what data to display, from standard driving information to Intelligent Adaptive Cruise Control settings, Lane-Keeping System information and more. Digital light projection technology allows the display to be visible in different ambient lighting conditions.
...less
Don't drive while distracted. See Owner's Manual for details and system limitations.
CONFIDENCE ON EVERY DRIVE
Intersection Assist

Intersection Assist10 uses a camera mounted behind the windshield's rearview mirror to monitor road lane markings and detect oncoming traffic when making a left turn at an intersection. If the camera detects a vehicle approaching, it will prevent you from making the left turn in order to help prevent a potential collision. ...less

Intelligent Adaptive Cruise Control10

Intelligent Adaptive Cruise Control with Stop-and-Go10 capability makes for an easy drive. When the Navigator is in adaptive cruise mode, radar scans the road ahead and detects if you are approaching slower traffic. * The system can automatically brake and accelerate to keep you at your set speed or follow with the pace of traffic when speeds are below your set speed. With the addition of Stop-and-Go, the feature can bring your vehicle to a complete stop in congested traffic and resume driving as traffic begins to move10. * ...less

*If the stop is longer than three seconds, driver must tap accelerator pedal or push resume button to confirm that he or she wants the vehicle to start moving again.




Active Park Assist 2.09

Parking made easy – even in tight parallel or reverse perpendicular spots. When engaged, it can help locate a potential spot. Then all you have to do is brake to a complete stop, shift into Neutral and hold down the Active Park Assist button – your vehicle does the rest. Standard Active Park Assist 2.0 also offers Park Out Assist with side-sensing capability, so you can confidently navigate out of a parking spot when someone's parked too close to you.9 ...less