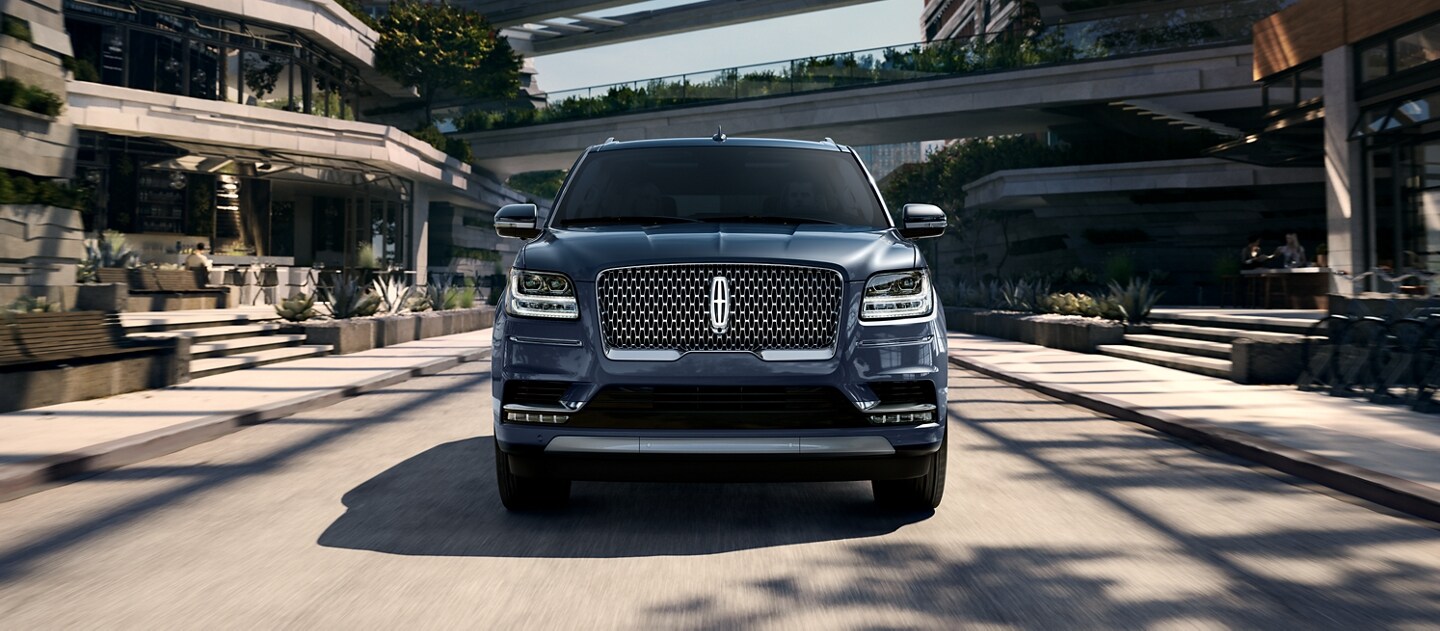 THE 2021 NAVIGATOR
PERFORMANCE FEATURES
POWERTRAIN
10-SPEED SELECTSHIFT® AUTOMATIC TRANSMISSION

The 10-Speed Transmission in the Lincoln Navigator helps to balance efficiency with performance. With 10 independent shift points, the engine can operate in its sweet spot and avoid the highs and lows associated with fewer gears.

...less

TWIN-TURBOCHARGED 3.5L ENGINE

Capable of producing 450 horsepower11 and 510 lb.-ft. of torque,11 the Twin-Turbocharged 3.5L Engine in the Navigator is a true powerhouse. When paired with six standard selectable Lincoln Drive Modes, from Conserve to Excite, the Lincoln Navigator performs in a way that matches both your mood and the road. A seventh available Drive Mode—Slow Climb—is included with the Heavy-Duty Trailer Tow Package. ...less

AUTO HOLD

Auto Hold10 helps to reduce the effort in keeping your vehicle still at stop signs, signals and in other braking situations. When you bring the vehicle to a standstill using the brake pedal, you can stop depressing the brake and the system will hold the vehicle in position, even on hills. When you engage the accelerator, Auto Hold10 will then release the brakes. ...less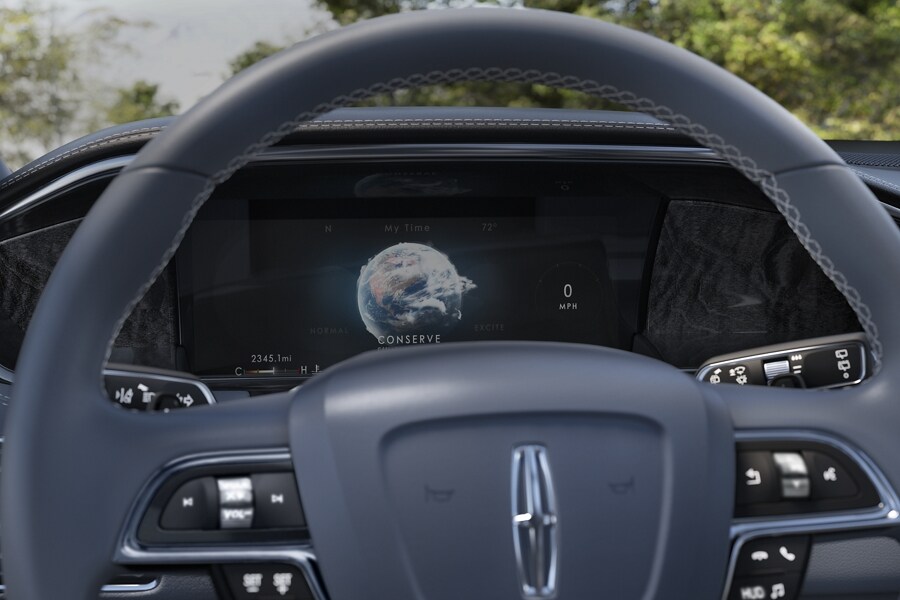 Lincoln Drive Modes

Satisfy both your desire for control and need for excitement with the simple twist of a dial. From Conserve to Excite, the Lincoln Navigator offers six standards, distinct selectable Lincoln Drive Modes for confidence, exhilaration and control in a wide variety of driving conditions. These modes include Slippery, Excite, Conserve, Deep Conditions, Normal and 4x4, as well as a seventh, available Slow Climb. Each mode has a number of calculated settings that tune the vehicle, including the standard Adaptive Suspension, Shift Points, 4x4 Drive Lines, information displays and more—and it all happens with the simple twist of a knob.

...less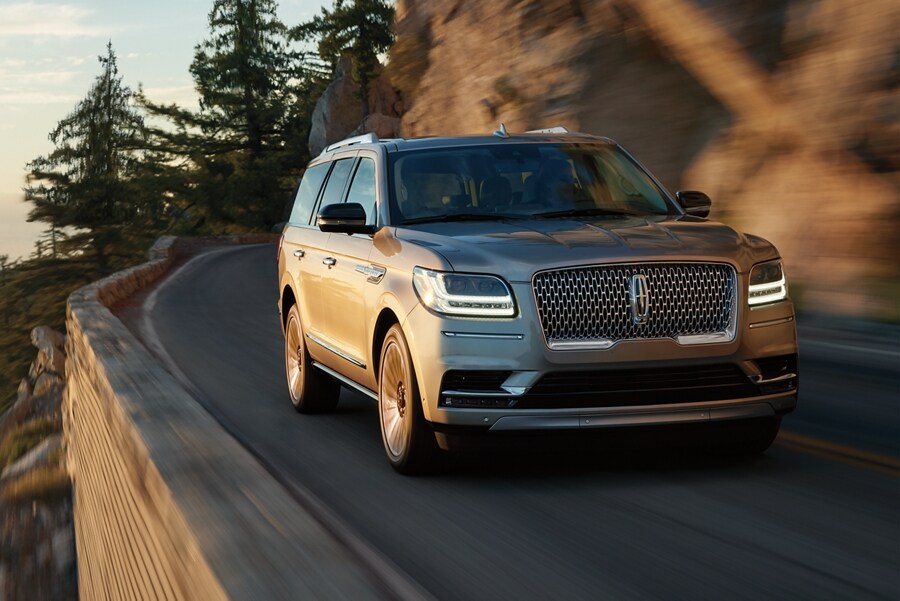 ADAPTIVE SUSPENSION

Road conditions vary, and for smooth and confident driving your suspension should too. The Adaptive Suspension controls the up-and-down movement of the wheels when driving on uneven surfaces and over potholes. This system, controlled by the six standard selectable Lincoln Drive Modes*—including Deep Conditions for Canadian terrain—helps decrease the stress of harsh driving situations without compromising the comfort within the vehicle.

...less
U.S. Model Shown.
*Available Slow Climb drive mode requires Heavy-Duty Trailer Tow Package.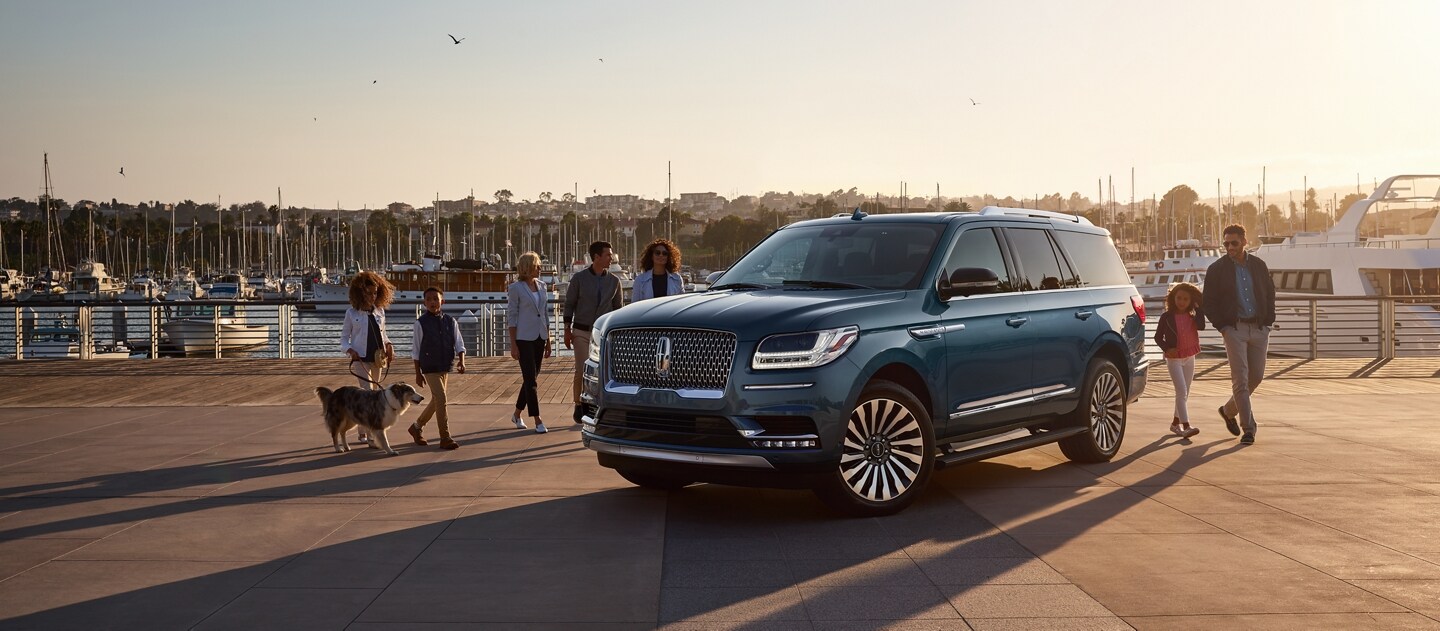 TOWING CAPABILITIES

Make simple work of heavy loads. With a twin-turbocharged engine capable of producing 450 horsepower11 and 510 lb.-ft. of torque,11 and an engine-adapting standard tow/haul mode, the Navigator seamlessly translates power into towing performance—up to 3,946 kg (8,600 lbs). ...less

AVAILABLE HEAVY-DUTY TRAILER TOW PACKAGE

In situations where power truly matters, the Lincoln Navigator delivers. The available Heavy-Duty Trailer Tow Package features electronic traction assist that delivers an almost infinite combination of torque to each wheel, making for greater confidence and control when towing heavy loads in virtually any driving condition.10 Plus, with Pro Trailer Backup Assist™, you can let go of the wheel and use a simple knob to effortlessly back up your trailer.10 ...less
ALUMINUM BODY

The All-Aluminum-Alloy body of the Lincoln Navigator gives new meaning to the phrase "less is more." The reduced weight from aluminum, allows Navigator to be enriched with cutting-edge features that enhance comfort, quietness and the driving experience.

...less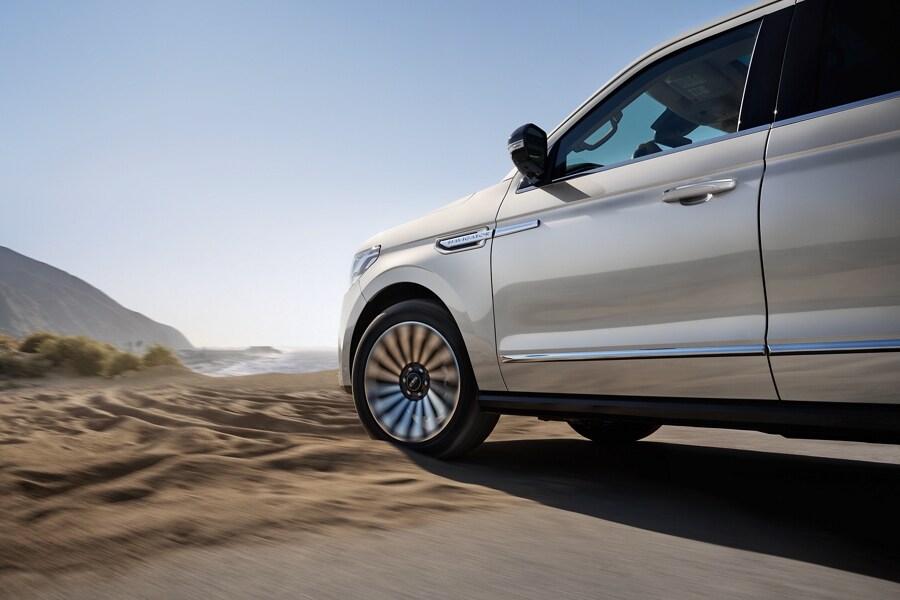 FOUR-WHEEL DRIVE

Whether it's on the road or off, 4x4 capability offers true mastery of your journey. The Navigator's 4x4 powertrain unlocks and deftly applies the Twin-Turbocharged 3.5L Engine's 450 horsepower11 and 510 lb.-ft. of torque,11 making rugged driving conditions easily traversed. Plus, by adding available Hill Descent Control™ and tow hooks, trying situations will be easily overcome.10

...less