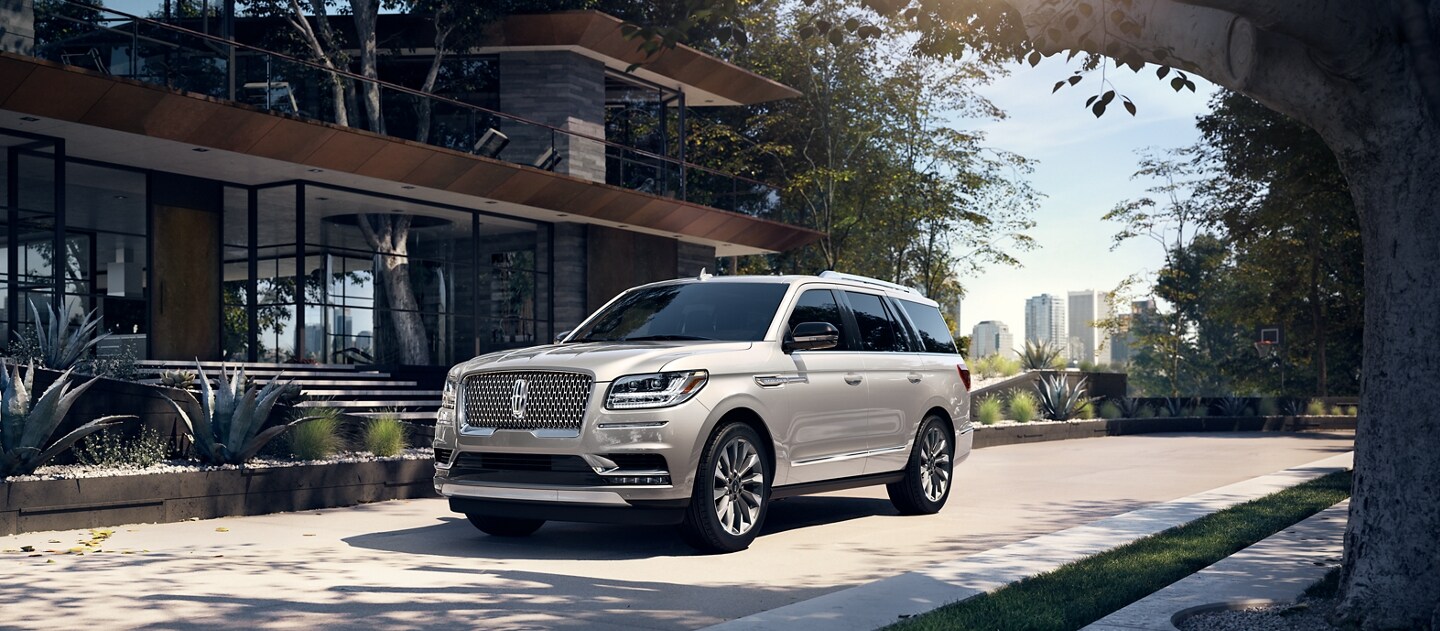 THE 2021 NAVIGATOR
DESIGN FEATURES
LINCOLN EMBRACE

You've arrived and your Navigator can tell. When it senses your approach, a suite of features activates as if to say "Welcome back" and "Where to next?"
...less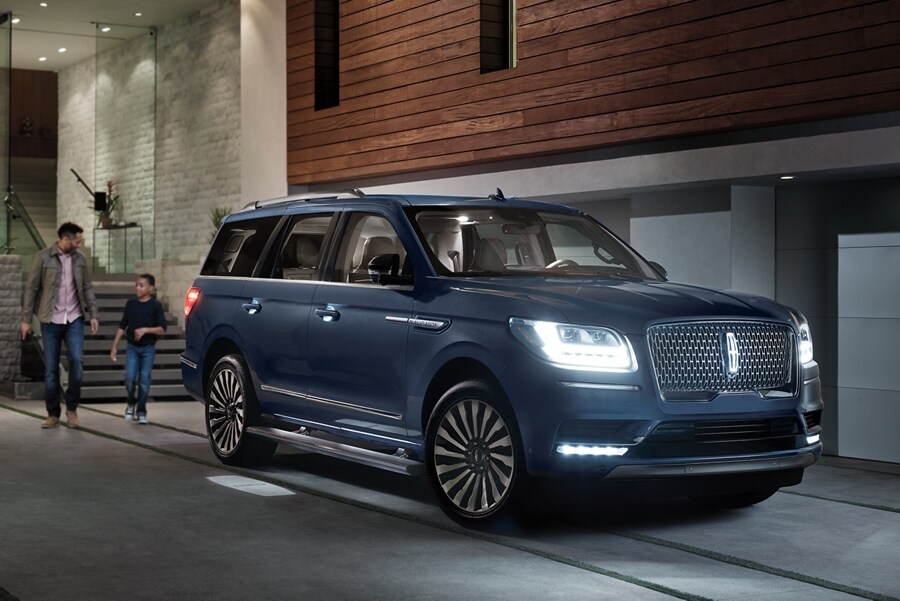 APPROACH DETECTION
From the moment you approach, the Lincoln Navigator guides the way.* When your key fob or Phone As A Key is within a detectable range, Autofold Side Mirrors project a signature Lincoln Logo Welcome Mat on the ground below the front doors, door handles glow, and front and rear running lamps illuminate in a thoughtfully timed sequence.

...less
*Some Lincoln Embrace features are available.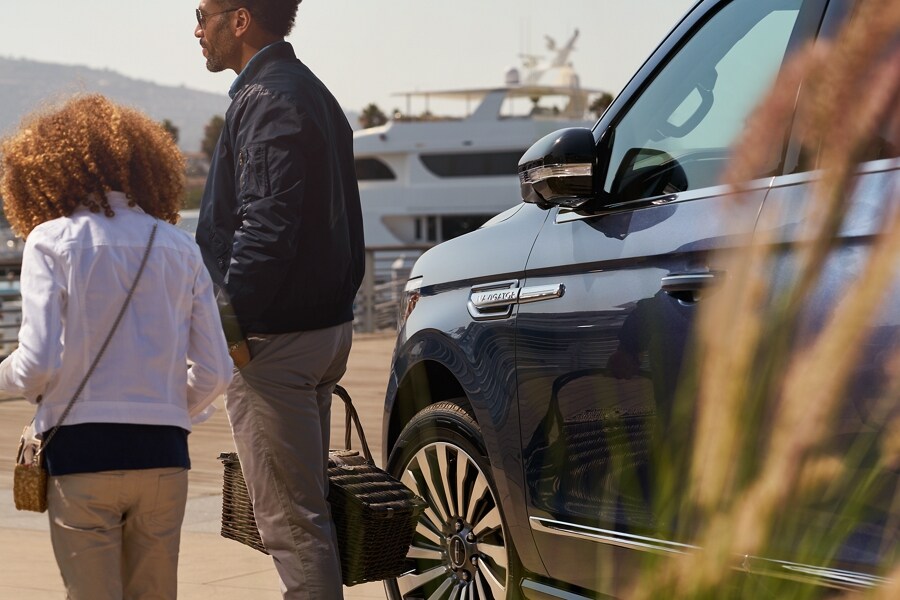 AUTOMATIC POWER-FOLDING MIRRORS
With Automatic Power-Folding Mirrors, your Navigator can help prevent accidental nicks and dings. When you enter the vehicle and close the doors, the side mirrors automatically fold out. As you exit and lock the doors, the mirrors return to their folded-in position.

...less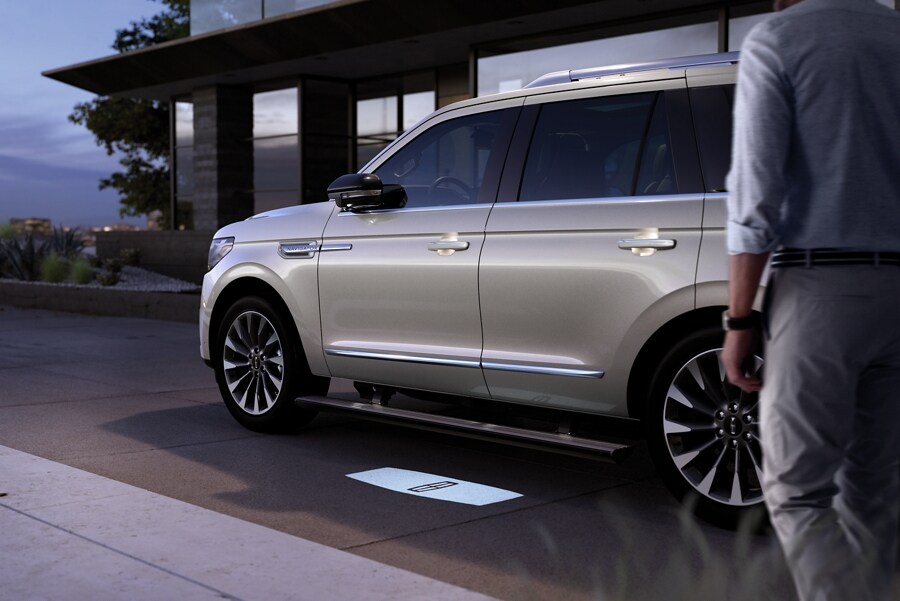 ILLUMINATED RUNNING BOARDS
As part of the Lincoln Embrace, Power-Deployable Running Boards extend to greet you as you approach. In dark settings the running boards are bathed in illumination, helping to lead the way and to assist you as you enter and exit the vehicle.

...less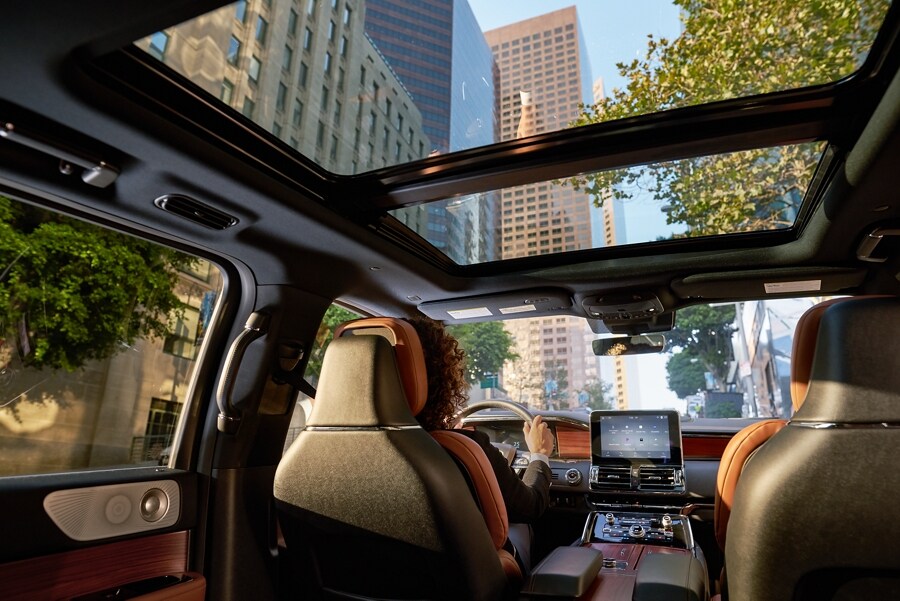 PANORAMIC VISTA ROOF®

Experience a spacious interior that invites the world into the cabin. With the standard Panoramic Vista Roof® the cabin feels even more expansive. By giving first- and second-row passengers control of the retractable sunshade, the space becomes even more inviting for all to enjoy.

...less
AVAILABLE MONOCHROMATIC PACKAGES

Clean, dramatic and designed to turn heads. The available Monochromatic Package for the Lincoln Navigator Reserve features three minimalistic colour trends: Pristine White, Ceramic Pearl and Infinite Black. These smooth yet vibrant colour schemes are easy on the eyes yet emphasize the bold lines of the Navigator with distinct grace. With a Unique Body-Colour Mesh Grille, Body-Colour Painted Cap Sideview Mirror and 22" 12-spoke Ebony Black-Painted Wheels the Monochromatic Package shows off its refined beauty.

...less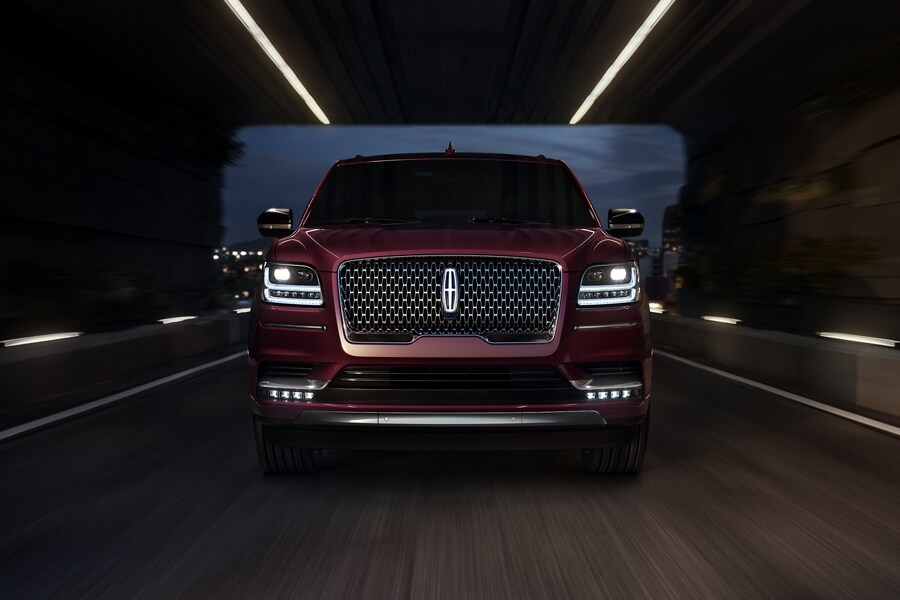 Illuminated Lincoln Star

The standard illuminated Lincoln Star in the eye-catching grille is something to be seen and helps others see you too. As part of the Lincoln Embrace, LED-illuminated Lincoln Star logo shines as you approach. While you are driving, the illuminated star continues to shine, making a very stylish statement.

...less
U.S. Model Shown.

INTERIOR QUIETNESS

Putting you in control, even when it comes to what you hear. The Lincoln Navigator gives you peace and quiet, freeing you to focus on your drive.

...less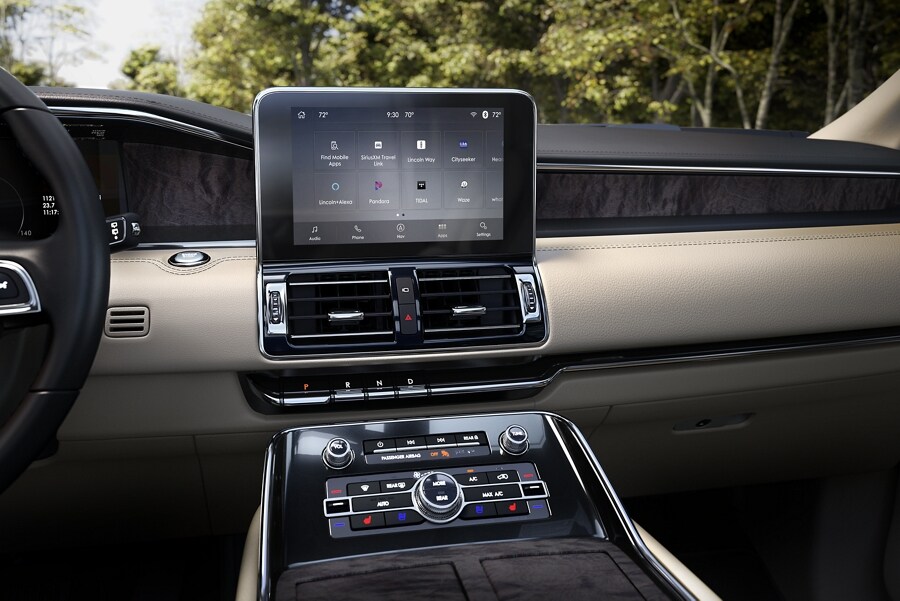 CENTRE TOUCHSCREEN

The Centre Touchscreen of the Lincoln Navigator presents users with an easy-to-use layout. With the press of a button you can access select apps, navigation and audio selections, and more.12

...less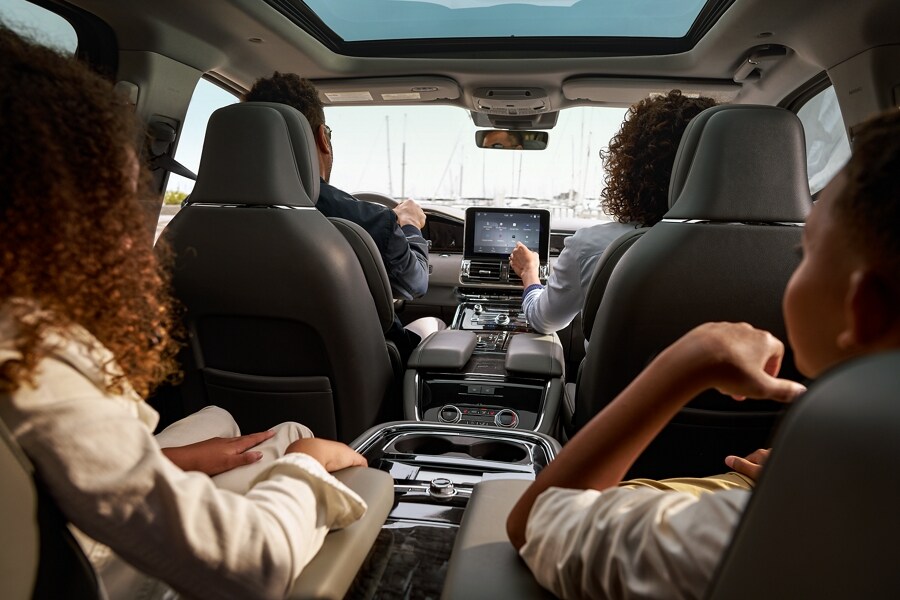 SPLIT ARMRESTS

The Front- and Second-Row Split Armrests provide eye-catching style and comfort.

...less
U.S. Model Shown.