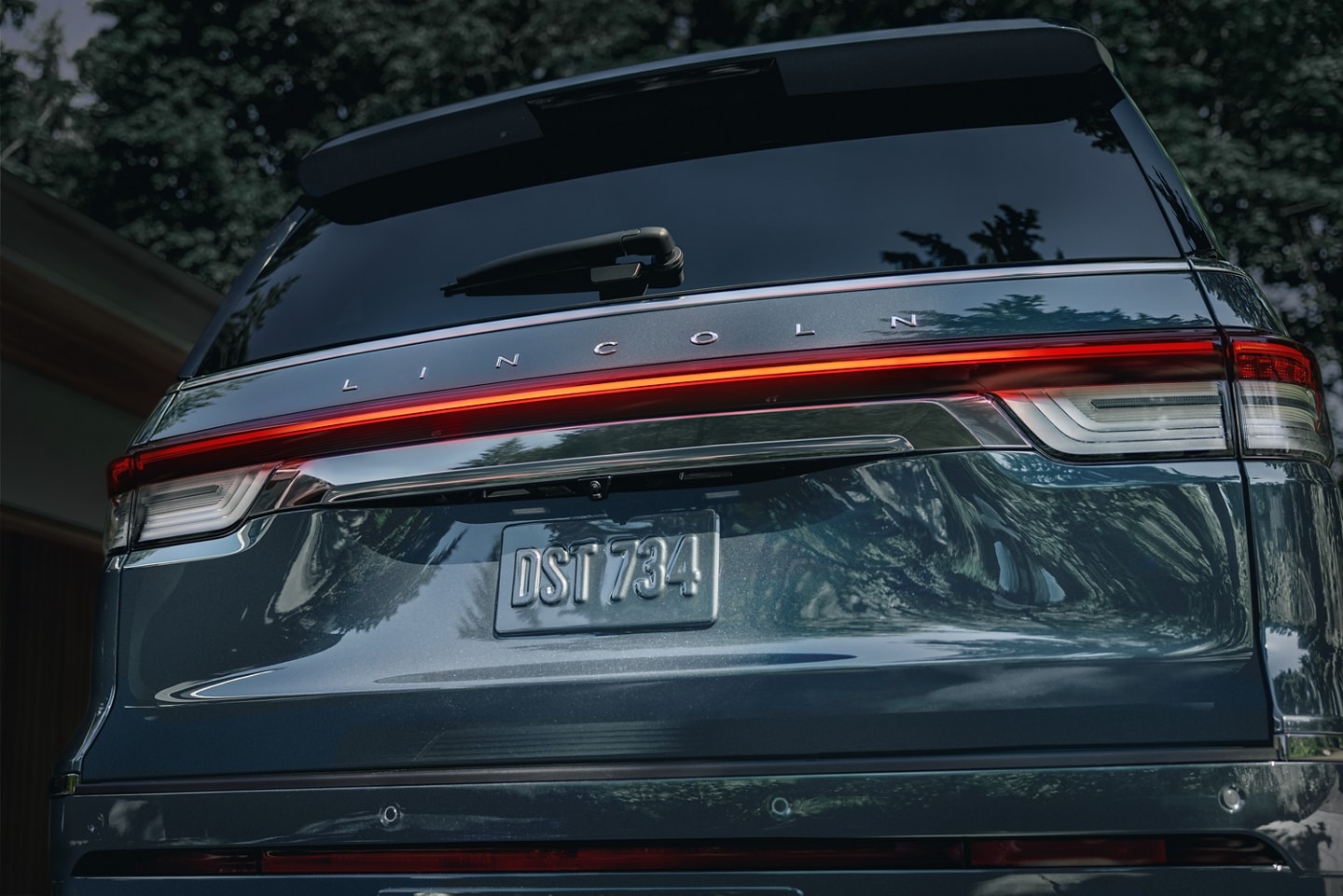 LINCOLN EMBRACE
A dramatic entrance. Your Navigator will greet you every time you approach with an awakening illumination sequence and organic movement.
...less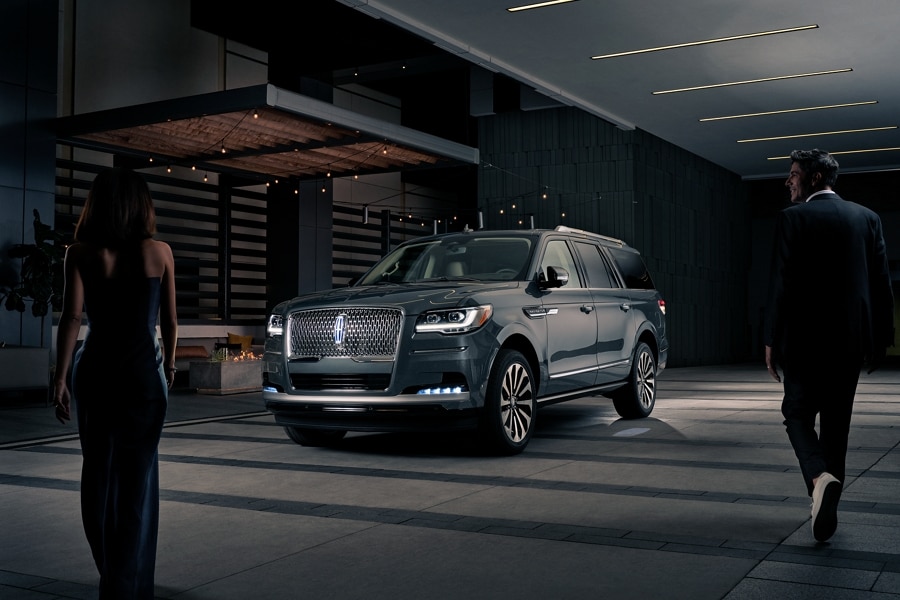 APPROACH DETECTION
From the moment you approach, your vehicle guides the way. When your key fob is within a detectable range, autofold sideview mirrors project a signature Lincoln logo welcome mat on the ground below the front doors, door handles glow and front and rear running lamps illuminate in a thoughtfully timed sequence.
...less
Available features shown. U.S. Model Shown.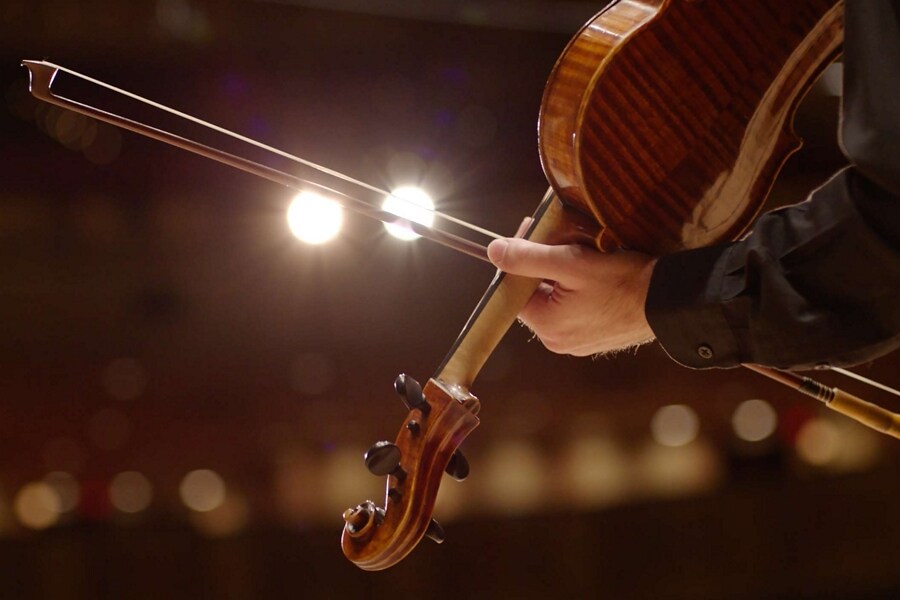 SYMPHONIC CHIMES
A bow being drawn across the strings of a violin, the soft yet recognizable tempo from a marimba and the mellow echo of a viola. A world-renowned symphony orchestra has recorded soothing, yet attention-getting musical alters that serve as warning chimes. Now, when your door is slightly ajar, the sound you hear will be equally informative while being far less aggressive.
...less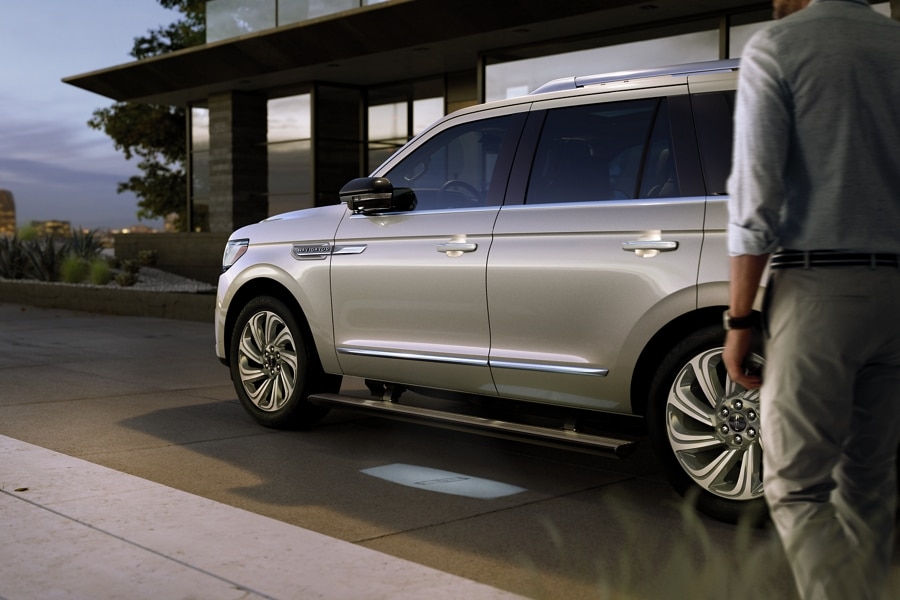 ILLUMINATED POWER RUNNING BOARDS
A step up in stepping in. Power-deployable running boards extend and standard illumination greets you as you approach — helping to lead the way and to assist you as you enter and exit the vehicle. In sync with the Lincoln logo welcome mat, this small design cue gives you the feeling of a high-profile arrival.
...less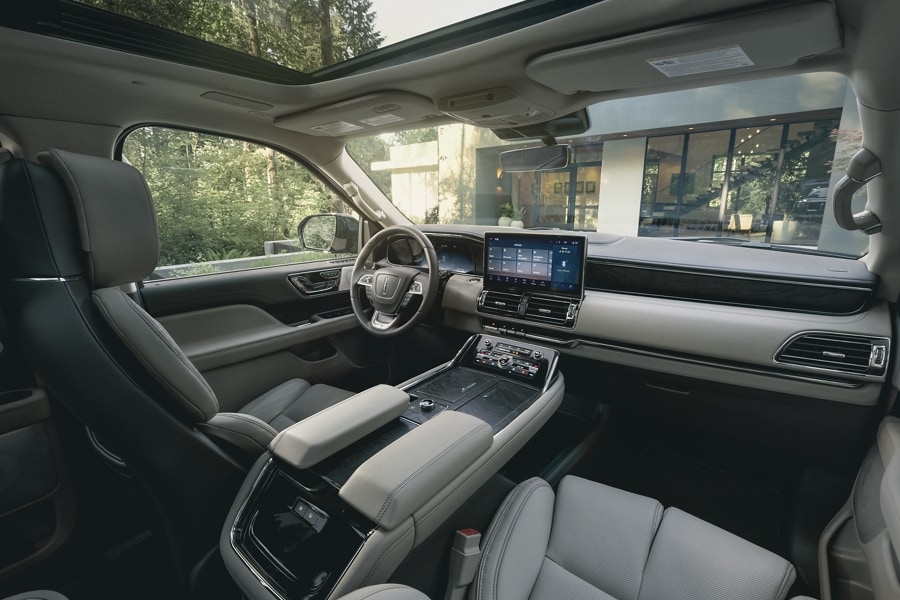 Massaging Seats
Revitalizing comfort that conforms to your body. Now, Massaging Seats are available in the 1st and 2nd rows. These heated and ventilated seats offer Active Motion® massage settings for therapeutic relief. Additionally, available Perfect Position 30-way front seats allow you to find your preferred support for your form.
...less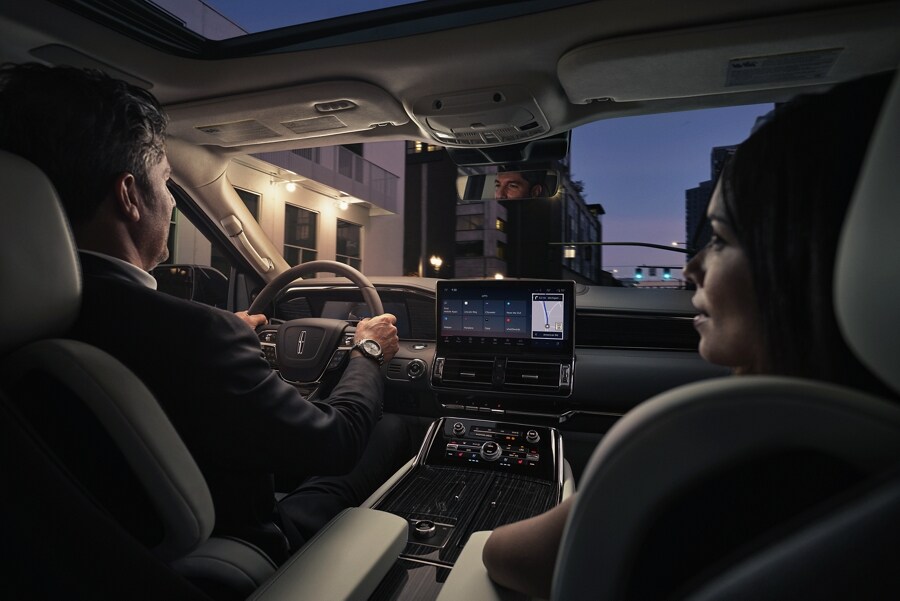 Quiet Cabin
The immense presence and power of the exterior is complemented with a vast, calm interior. Sophisticated sound-dampening technology like enhanced active noise control and acoustic laminated door glass help separate your personal space from the outside world, along with other subtle technologies that mitigate noise, vibration and harshness. Additionally, a lockable dampened glove box helps keep any important personal items hushed and secure.
...less
Lincoln Navigator Black Label Model Shown. U.S. Model. Not available in Canada.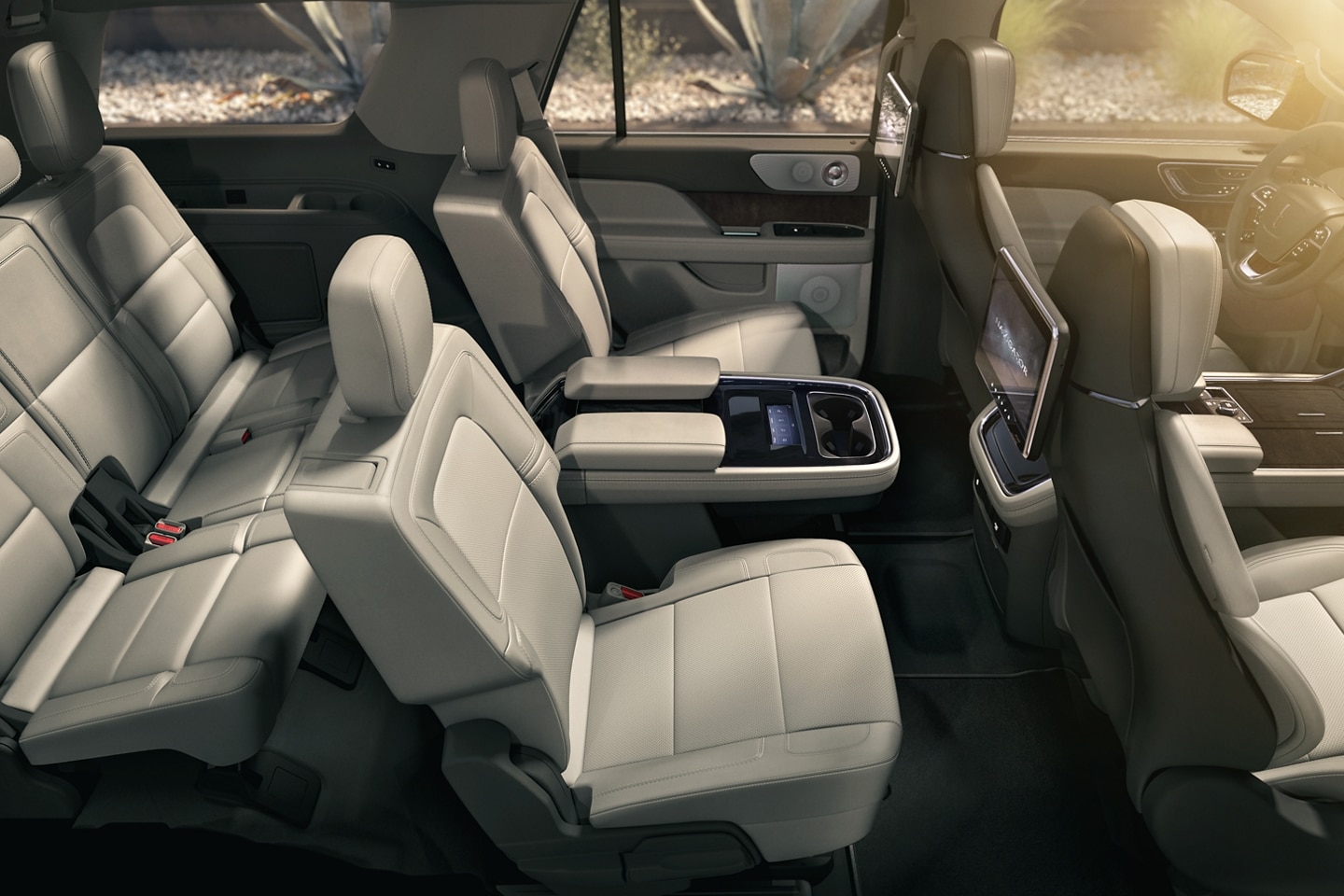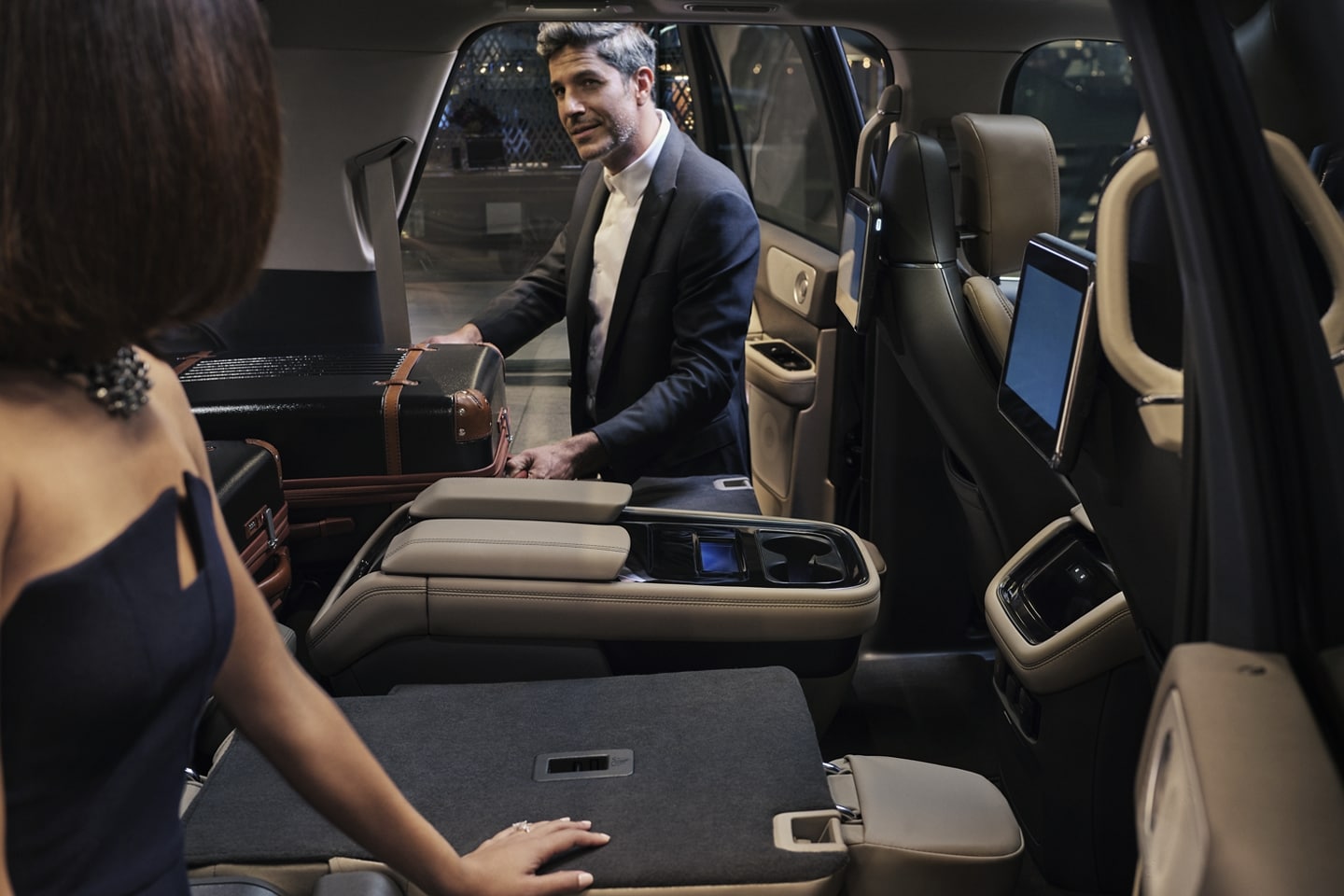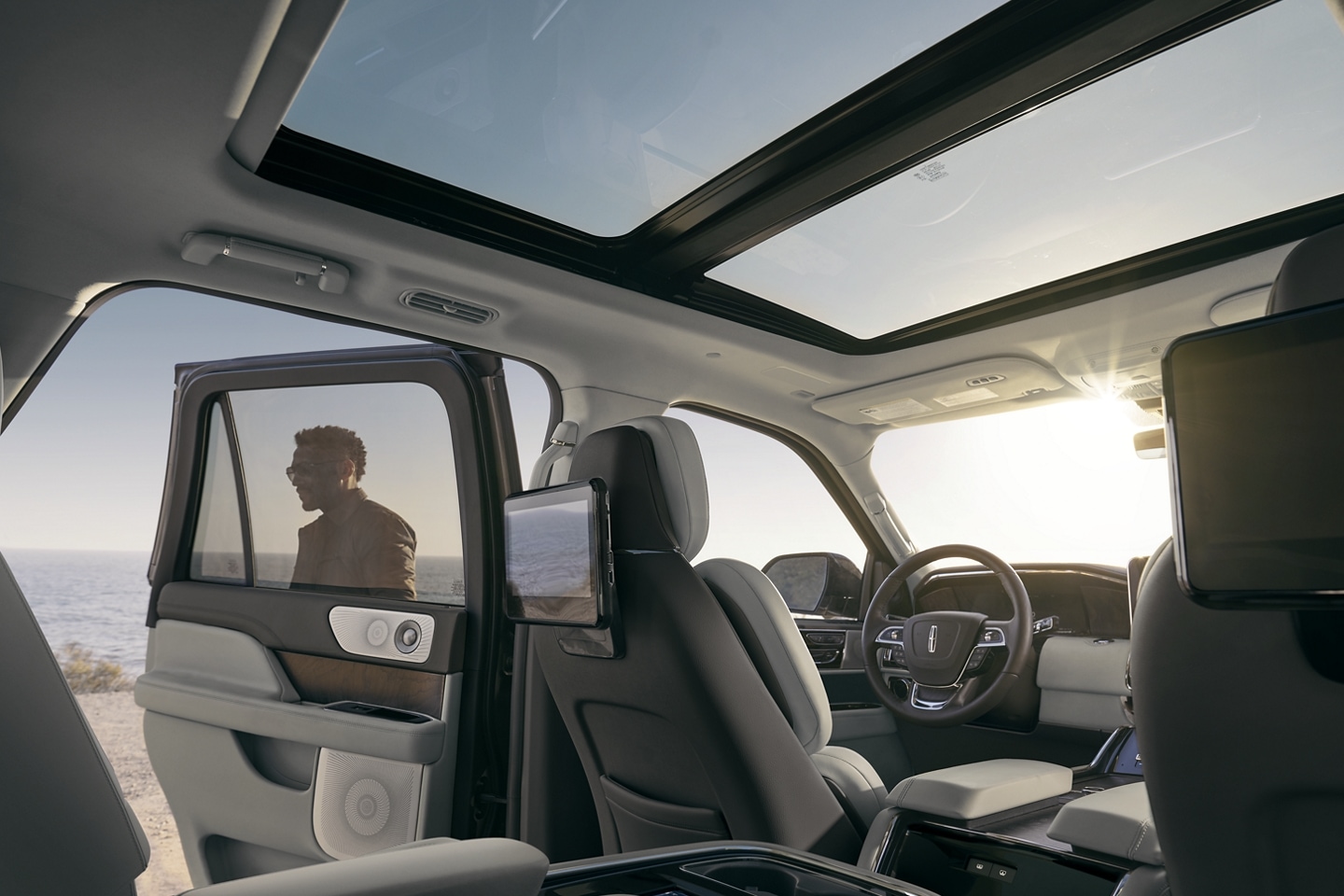 U.S. Model Shown.
U.S. Model Shown.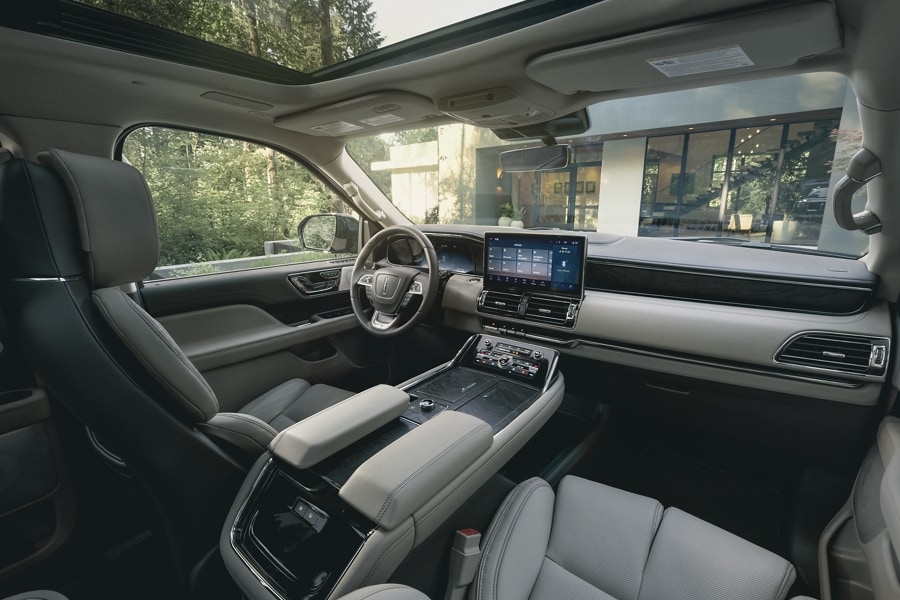 Indulgent Comfort
Natural textures that embrace you. Standard fine Scottish Bridge of Weir™ leather seating surfaces offer welcome comfort and style. Premium leather seating surfaces on Reserve model.
...less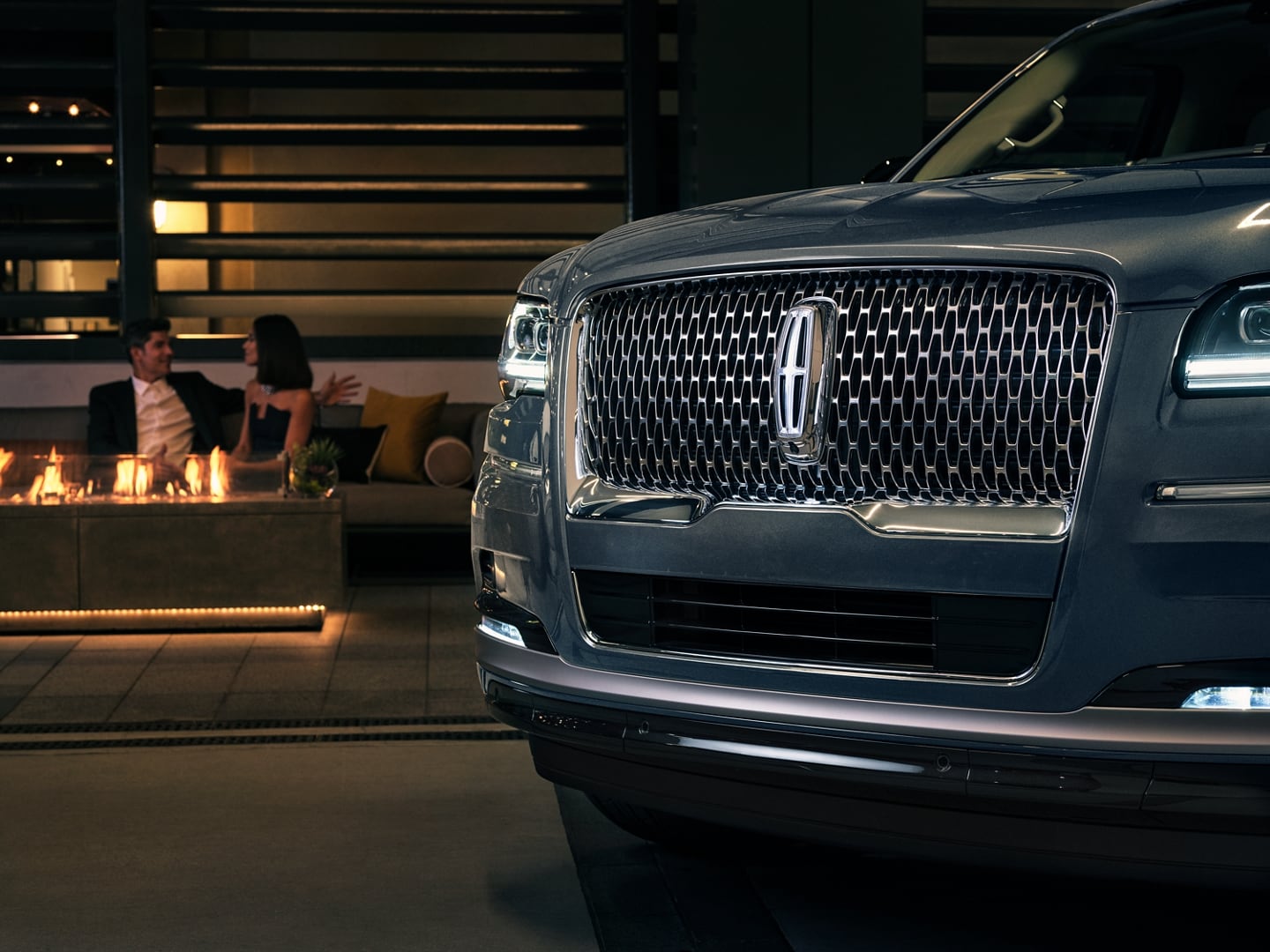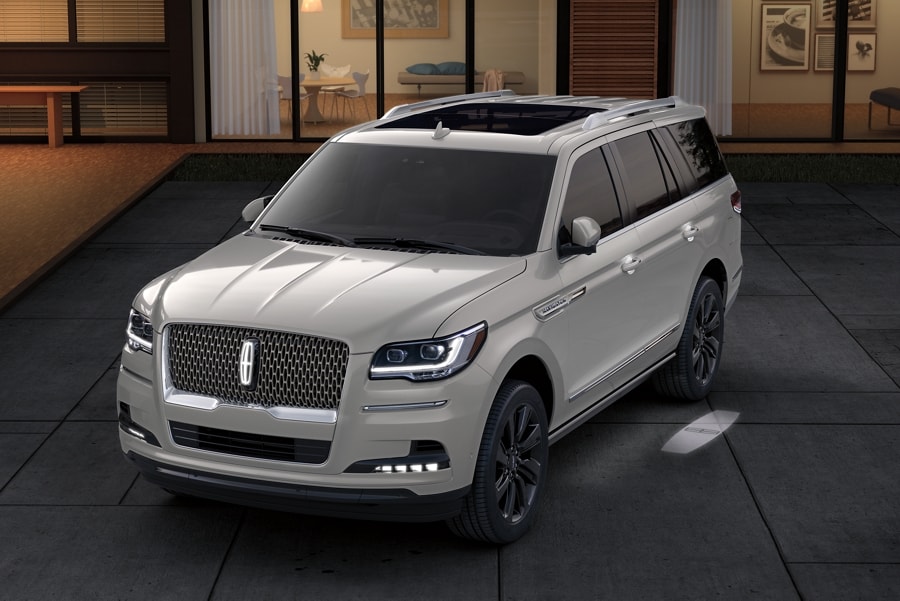 Monochromatic package
Upgrade the exterior look of your 2023 Navigator with Monochromatic badge, grille, colour-keyed mirror caps, and 22″ Black Aluminum wheels. The Monochromatic Package in your choice of Pristine White, Ceramic Pearl or Infinite Black is available on Lincoln Navigator.
...less