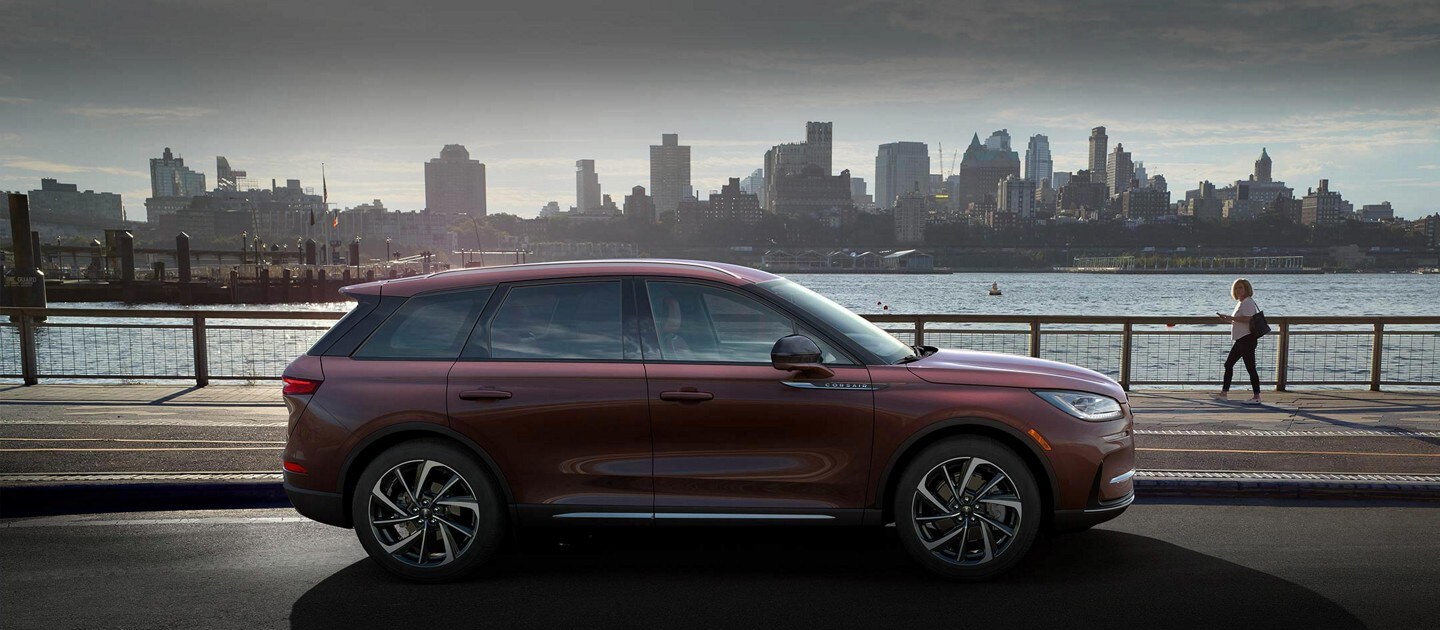 Computer-Generated U.S. model image shown.
Some models, trims and features may not be available. Please contact your local Lincoln Retailer for updates and assistance.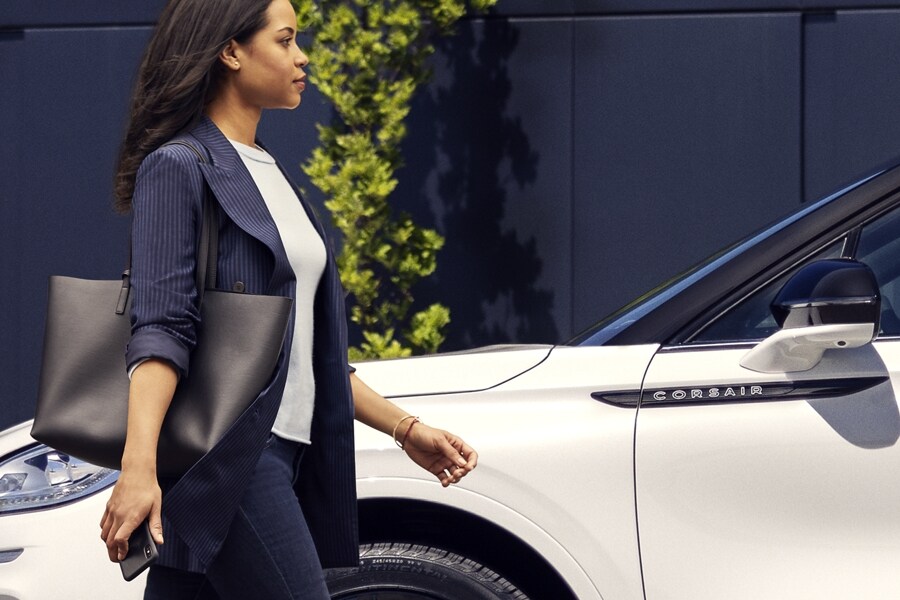 AVAILABLE PHONE AS A KEY83 
With available Phone As A Key, you can access vehicle commands, settings and information from your personal device.83 Through the Lincoln Way™ App,92 your smartphone can be set up to execute traditional key fob functions such as unlock, lock, remote start and liftgate access. Via a Bluetooth®3 connection, your phone will grant you entry into the Lincoln Corsair and allow you to start your engine and drive away. And if your phone dies, a backup system on the Corsair allows you to simply enter a PIN to unlock and start the vehicle.
...less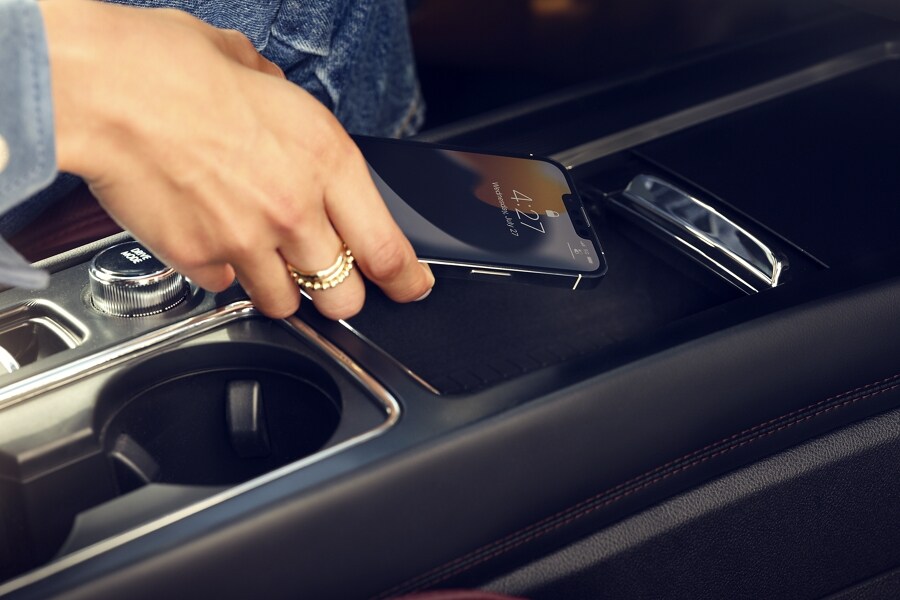 AVAILABLE WIRELESS CHARGING PAD51
Cut the cords and charge your smartphone with ease. Whenever you need a charge, an available sleek, subtle wireless charging pad51 lets you power up your phone without plugging in. Located in the centre media bin, this cord-free experience allows you to be hands-free and reduce clutter in the front seats — adding another touch of convenient luxury and smart technology to your ride.
...less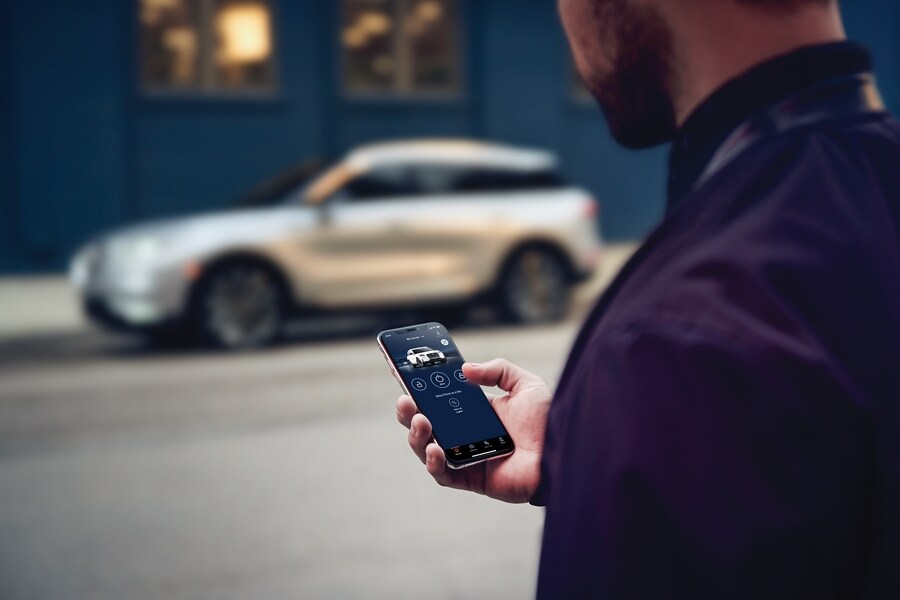 LINCOLN WAY™ APP
With the Lincoln Way™ app92 , you can access a personal concierge, find parking96 and operate your vehicle remotely112, all from the palm of your hand. The Lincoln Way App92 also helps you to stay connected to your dealership with features like: arranging for Lincoln Pickup & Delivery100, setting your dealership as preferred, viewing maintenance schedules and service history. Clients enjoy the added benefit of staying connected and being able to remotely control certain vehicle functions with Lincoln Connect112, like:
Remotely start your vehicle and schedule recurring start times
Lock and unlock your vehicle remotely
Check your approximate odometer reading, fuel level and distance to empty
With an active data plan, enjoy a Wi-Fi hotspot99 with the ability to connect up to 10 devices at once, up to 50 feet outside the vehicle.113
Experience the Lincoln Way, a range of services designed to make Lincoln Ownership effortless.
...less
DRIVER-ASSIST TECHNOLOGY
Lincoln Co-Pilot360™ 2.110

Equipped to handle the road ahead. The standard Lincoln Co-PIlot360™ 2.110 comes with intelligent technology features that help you stay cool, calm and collected behind the wheel. In the city, you can use Rear Parking Sensors, a Rear View Camera, and a Blind Spot Information System for more peace of mind. On the highway, cruise smoothly with Intelligent Adaptive Cruise Control 2.010 and Lane Keeping System138. ...less

Computer-Generated Lincoln Corsair Grand Touring U.S. model image shown. Available at Lincoln retailers only.

Available Lincoln Co-Pilot360™ 2.1 Vision10

Expand your sense of awareness. Building upon Lincoln Co-PIlot360™ 2.1, available Lincoln Co-Pilot360™ 2.1 Vision adds a 360-Degree Camera with side mounted cameras to provide a clear view of what's around you.10 Additionally, forward and rear parking sensors and Reverse Brake Assist help ensure you are in the clear. ...less

Available Lincoln Co-Pilot360™ 2.1 Drive

Drive hands-free, eyes-on. The available Lincoln Co-Pilot360™ 2.1 Drive Includes all Lincoln Co-Pilot360™ 2.1 Vision features plus ActiveGlide 1.2173 with Lane Change Assist and In-Lane Repositioning — empowering you to journey with more freedom and flexibility. You can also enjoy Active Park Assist 2.09 and Intersection Assist 2.010 to assist when navigating high-traffic areas. ...less
Intelligent Technology

The Lincoln Corsair offers thrilling and effortless performance with three intelligent driver-assist technology packages.
...less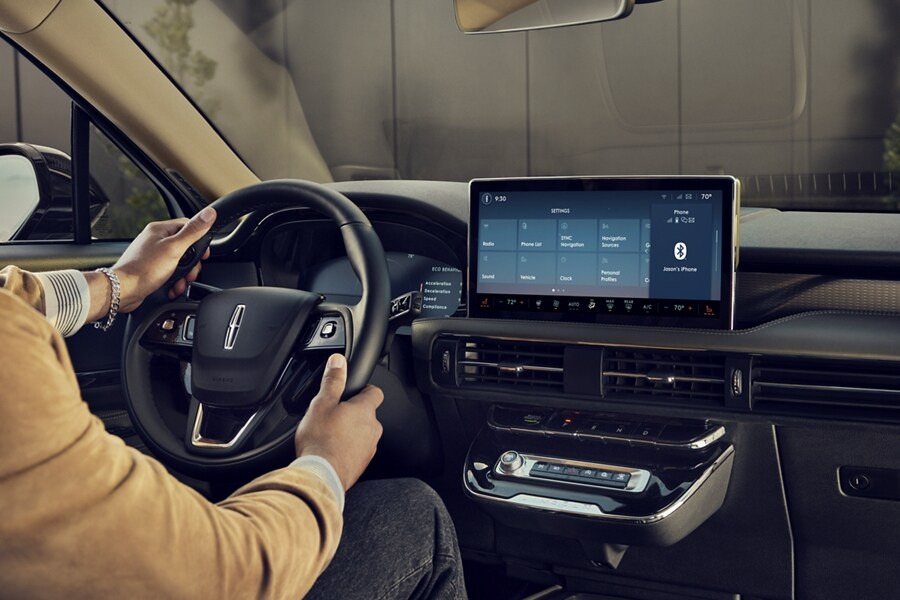 PERSONAL PROFILES
A vehicle that recalls your unique preferences. With personal profiles, the Lincoln Corsair SUV can recognize drivers by their key fob and automatically adjust to preselected settings, including seat positions, audio and available driver-assist preferences.
...less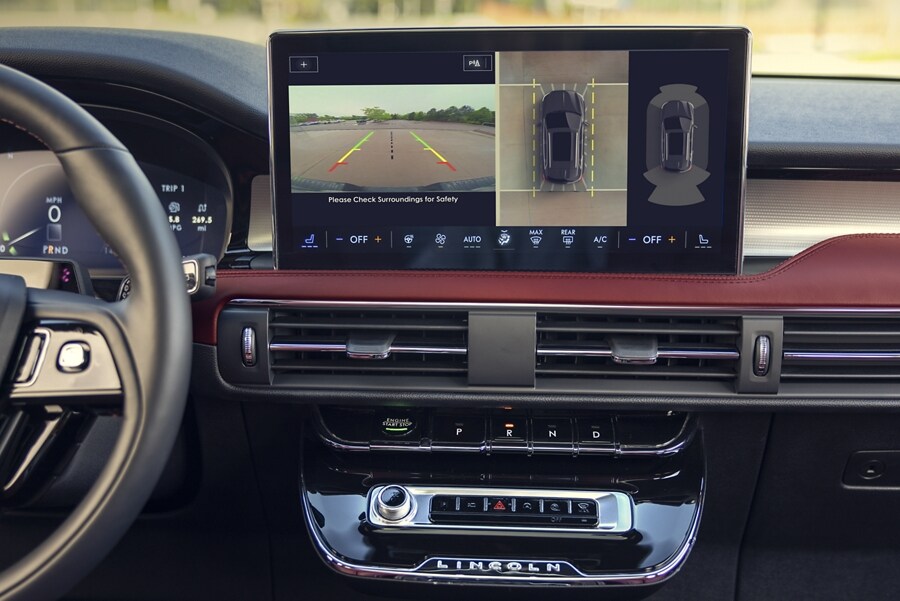 AVAILABLE 360-DEGREE CAMERA
A clear vision created through a holistic view. Expand your sight with a series of built-in cameras that provide a bird's-eye view around the vehicle. The available 360-Degree Camera system10 also offers a front/rear split view showing what is in front of or behind the vehicle along with views showing cross traffic. All the views are accessed with a button near the screen,10 giving you enhanced awareness to make sure that most maneuvers are free of obstacles.
...less
Computer-Generated U.S. model image shown.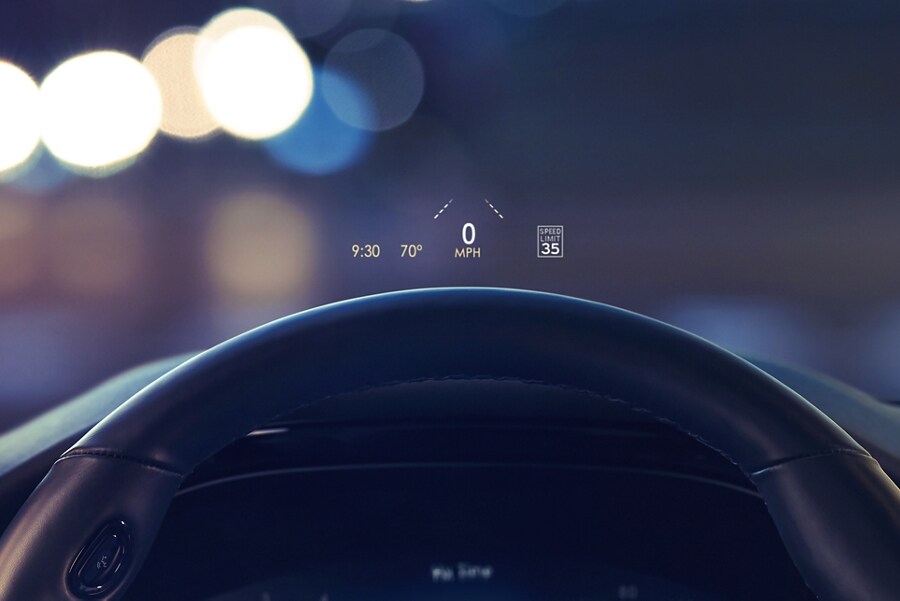 Available Head-Up Display12
Keep your eyes on the road by getting data you need to know at a glance. The available digital head-up display12 projects standard driver information on your windshield. The display is viewable in virtually all lighting conditions and can be read while wearing polarized sunglasses. You can customize the data that displays, including Intelligent Adaptive Cruise Control 2.0 settings, Lane-Keeping System information and more.
...less
MEDIA TECHNOLOGY
13.2" Touchscreen with Calm View

A soothing command centre. The new 13.2" liquid crystal display centre touch screen featuring a custom Lincoln Constellation design, inspired by the cosmos. Additionally, a new Calm View makes interacting with your vehicle serene and satisfying.

...less

Computer-Generated U.S. model image shown.

SYNC® 476 WITH LINCOLN ENHANCE

Take your favourite content everywhere you go. The SYNC® 476 system offers Enhanced Voice Recognition and Lincoln Enhance over-the-air update capability.112 With Apple CarPlay®111 and Android Auto™110 compatibility, you can connect your phone for a seamless user experience. ...less

Computer generated U.S. model image shown.

Lincoln Connect

With standard Lincoln Connect™,112 you and your passengers can enjoy seamless connectivity. All models feature a 4G LTE Wi-Fi hotspot99 that enables up to 10 devices to be connected113 and comes with a three-month trial or when 3-GB of data is used. Plus, with the embedded modem, you can use the Lincoln Way™ App92 to its fullest and even keep track of your Wi-Fi data usage. Whether in the vehicle or up to 50 feet away, you can access the hotspot and make lasting connections. ...less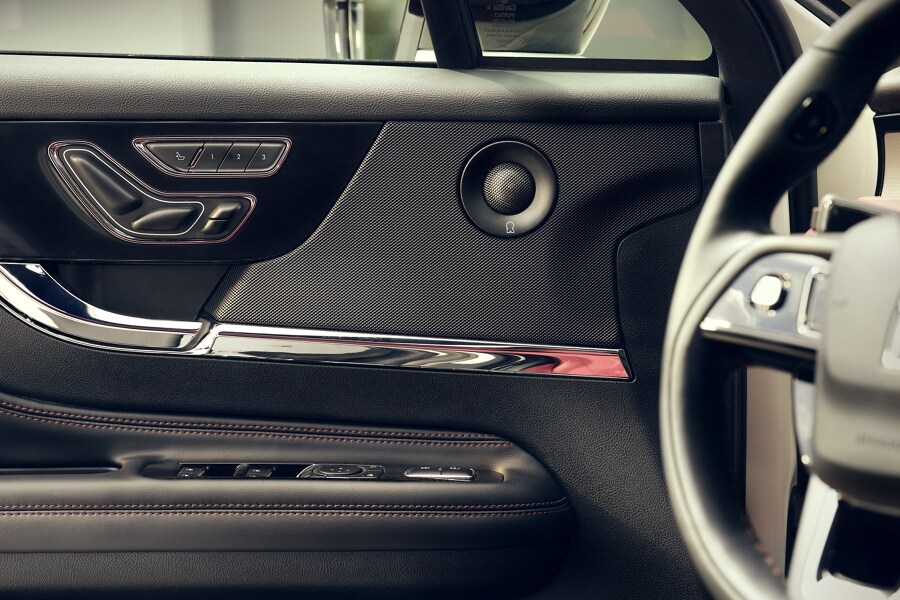 Available Revel® Audio System86
Get the sensation of sitting in front-row concert seats from the comfort of your vehicle. The available Revel® Audio System features 14 speakers, including a sub-woofer, and a 12-channel amplifier to create an immersive and exhilarating sound experience86.
...less
THOUGHTFUL LITTLE TOUCHES
Standard Connected Built-In Navigation System134

Connected Built-In Navigation (three-year trial of services)134, learns your preferences as you use your vehicle and provides display shortcuts. Plus, you can stay on the forefront of new technology with Lincoln Enhance Software Updates to receive updates wirelessly over the air.112 ...less

Lincoln Corsair Grand Touring model shown.

Considerate Prompts

A warm, human touch. Considerate prompts suggest helpful shortcuts and resources. When equipped with available Connected Built-In Navigation,134 your Corsair can direct you to a nearby gas station when you're low on fuel, a local Lincoln retailer* if your tires need air, or a Lincoln Concierge or emergency personnel if you are unsafely stopped on the side of the road. ...less

*If equipped with Navigation.

Symphonic Chimes

An elegant approach to vehicle alerts. Custom composed by a world-renowned orchestra, symphonic chimes create a harmonious balance of soothing and striking instrumental chimes that provide non-critical, soft-warning and hard-warning alarms in order to guide your attention to situations such as a door that is slightly ajar.

...less