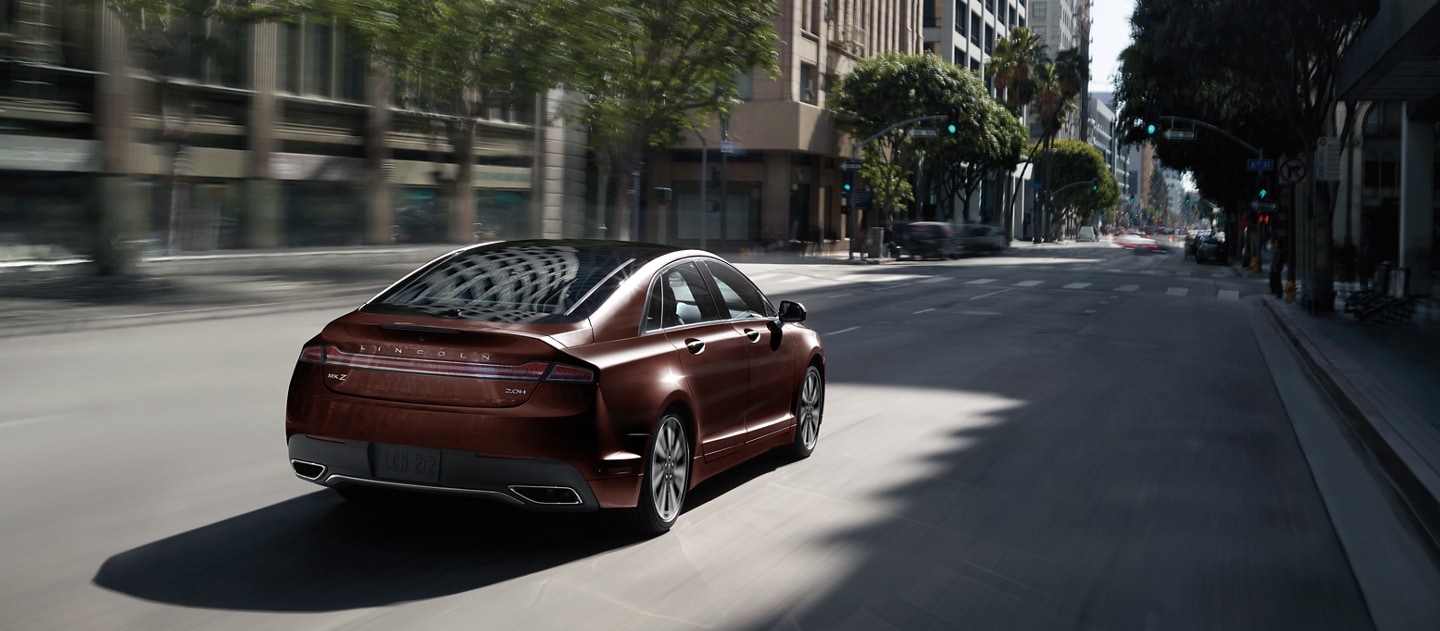 THE 2020 LINCOLN MKZ PERFORMANCE FEATURES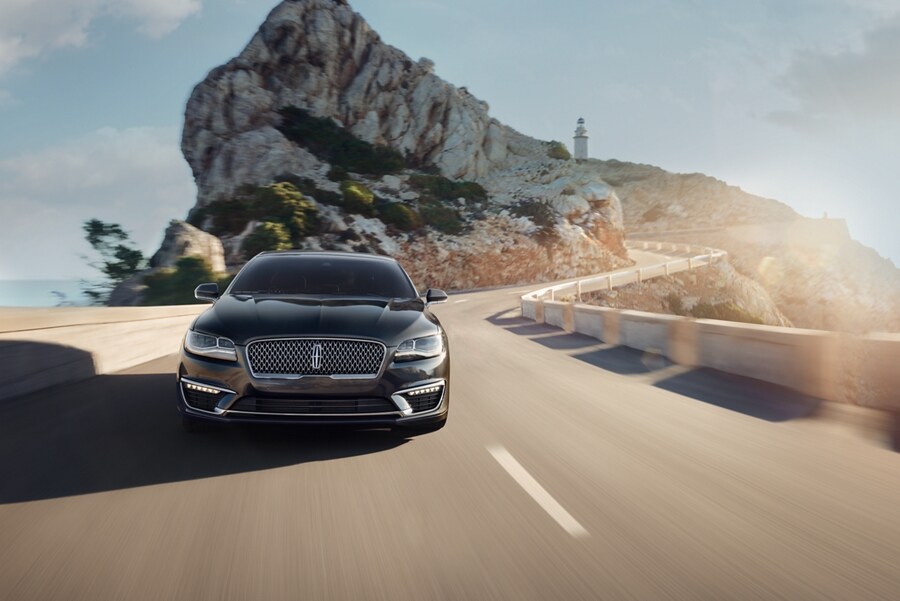 MKZ HYBRID WITH 2.0L iVCT Atkinson I-4 HEV ENGINE

Surprisingly similar and subtly different. While the MKZ Hybrid retains most of its gas counterpart's interior and exterior features, we've engineered a hybrid powertrain that gives you the luxury performance that you would expect, yet offers Est. 5.5 L/100km city, 5.7 L/100km highway, 5.6 L/100km combined fuel consumption.2

...less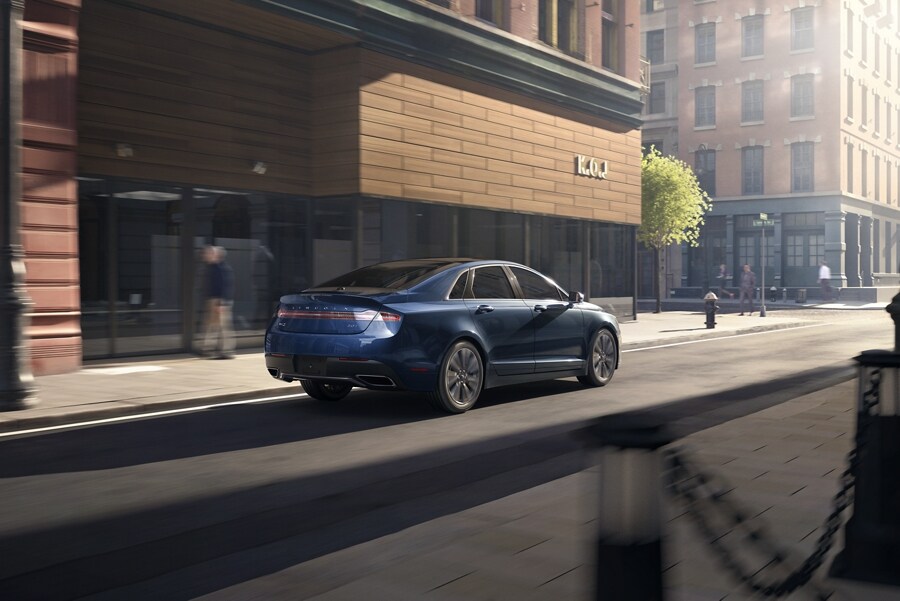 2020 LINCOLN MKZ WITH 2.0L TURBOCHARGED I-4 ENGINE

The Lincoln MKZ offers all-wheel drive (AWD) on the 2.0L turbocharged I-4 engine and Est. 12.1 L/100km city, 8.4 L/100km highway, 10.4 L/100km combined fuel consumption.2  All-wheel drive delivers torque to both the front and rear wheels to enhance handling and maximize traction, typically before wheelslip can even occur.

...less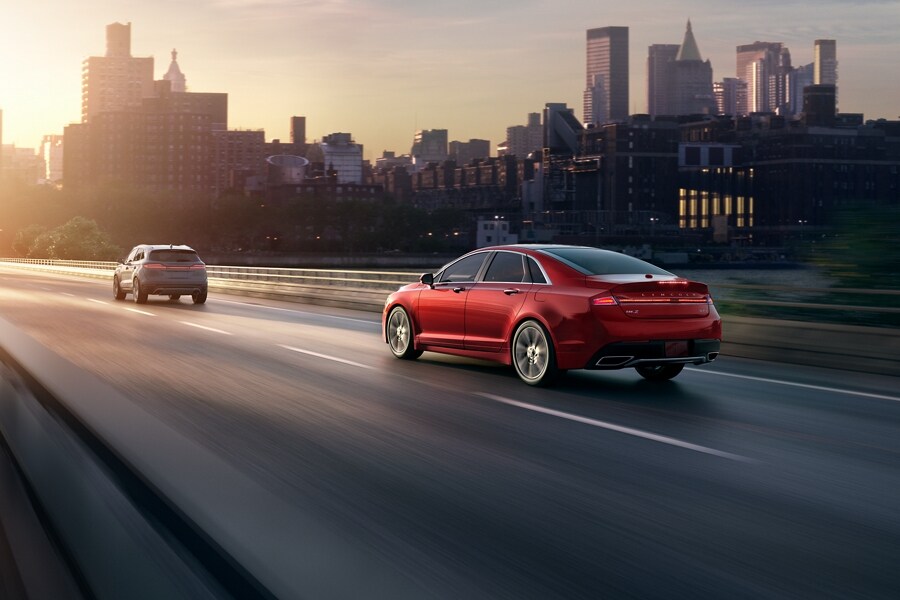 ADAPTIVE CRUISE CONTROL WITH STOP-AND-GO

Engage and enjoy. Standard Adaptive Cruise Control with Stop-and-Go10  offers an enjoyable and confident drive. When the MKZ is in adaptive cruise mode, radar scans the road ahead and detects slower traffic. The MKZ can automatically brake and accelerate to keep you at your set speed or follow at a preset distance with the pace of traffic when speeds are below your set speed. With the addition of Stop-and-Go, the feature can bring your vehicle to a complete halt in stopped traffic and restart it as traffic begins to move*. 

...less
U.S. Model Shown.
*If vehicle is stopped for more than three seconds, driver must intervene and press "RES" button or accelerator pedal to resume system operation. 

LINCOLN DRIVE CONTROL
ACTIVE NOISE CONTROL

Active noise control heightens overall cabin sound quality by reducing unwanted noise while enhancing sound that is desired. Microphones monitor the sound profile of the cabin, which is then inverted by a signal processor to create an opposing acoustic wave through the speakers. When the opposing wave meets the original sound wave, they cancel each other out, providing a more pleasant driving experience.

...less

U.S. Model Shown.

ADAPTIVE SUSPENSION

The adaptive suspension in the Lincoln MKZ uses an available suite of sensors to monitor and adjust your ride experience. Plus, you can select the operating mode—Comfort, Normal or Sport—that suits the driving experience you prefer, from exceptional ride quality to a spirited, sporty feel.

...less

U.S. Model Shown.

ELECTRIC POWER-ASSISTED STEERING (EPAS)

Electric power-assisted steering provides an easy, fluid steering feel at low speeds and a firmer, more controlled feel at higher speeds. It also continuously adapts to changing road conditions and compensates for surface irregularities.

...less

U.S. Model Shown.